MTI America Announces Key Leadership Updates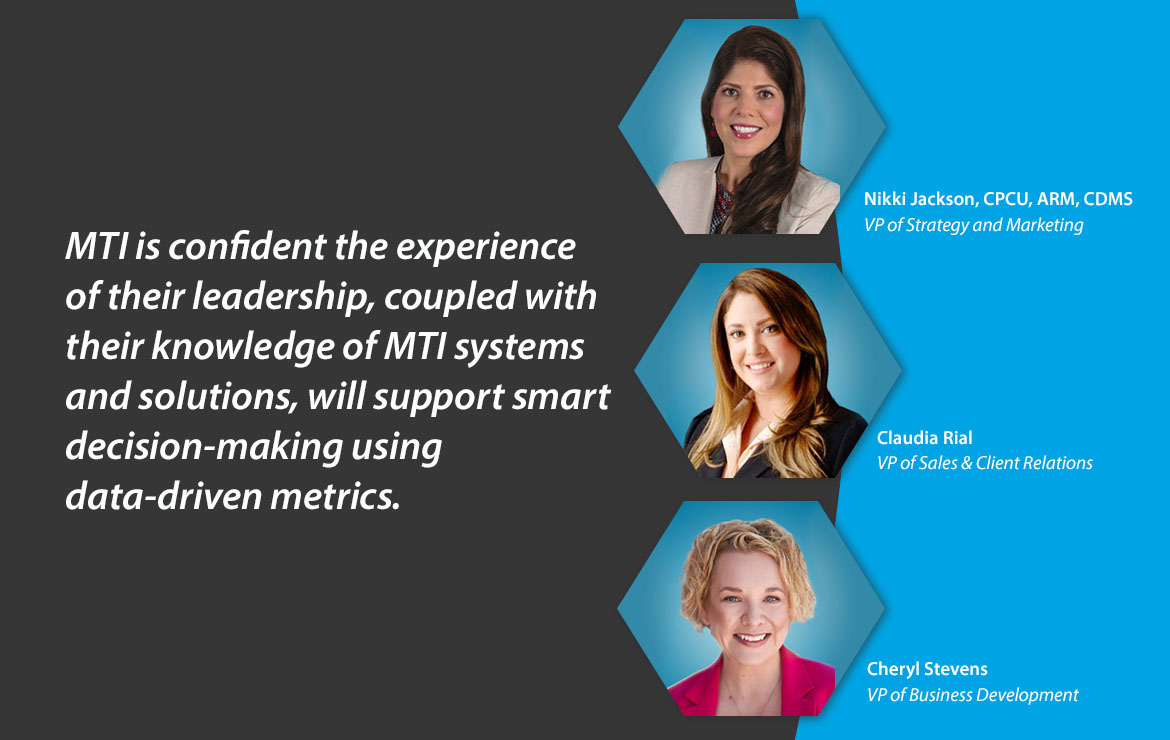 Pompano Beach, Fla – 1/25/2022 – MTI America is delighted to announce several leadership changes which reflect a thoughtful and strategic approach to their long-term growth.
Nikki Jackson began her career with MTI in 2021, but they quickly realized her experience and talents transcend far beyond marketing.   As such, Nikki recently began a new role with MTI, serving as the Vice President of Strategy and Marketing. In this role, MTI will be challenging Nikki to help them grow their business in multiple ways such as expanding into new markets, increasing brand awareness, improving production time or quality, and gaining and keeping providers and customers. She'll be helping the organization in all departments to create and/or modify new or existing business processes, culture, and experiences.
 Claudia Rial will oversee sales and business development in her new role as Vice President of Sales & Client Relations. Claudia has served in several roles at MTI over the past 16 years. In addition to her long-standing leadership in operations for MTI, Claudia has been instrumental in the sales journey and client retention through most of her tenure. In addition to her proven track record in sales, Claudia has led many stewardship presentations, serves as MTI's RFP champion, and supports the client onboarding process.
Cheryl Stevens joins MTI's Sr. Leadership Team as the Vice President of Business Development. Cheryl will continue to be an asset for the sales team by assisting with rounding and new business opportunities, serving as a champion for Stewardship meetings, and assisting with training and development. In her new role, Cheryl will continue to foster business for the organization. She will be researching the industry to identify and build strong client relationships, secure an understanding of client challenges, and provide insight into the business activities and strategies that will sustain and grow MTI.
MTI is confident the experience of their leadership, coupled with their knowledge of MTI systems and solutions, will support smart decision-making using data-driven metrics. Their determined mindsets and dedication to the team will also aid in identifying areas of opportunity and provide solutions for growth and development for all stakeholders.