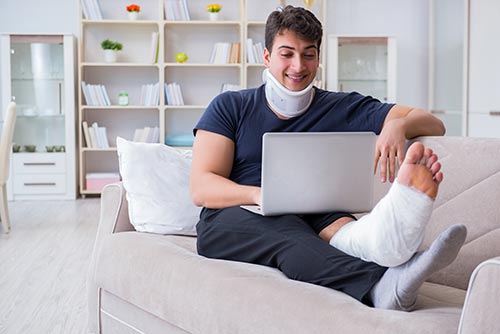 Telemedicine is any clinical care done at a distance. Some forms of telemedicine have been around for a while—such as healthcare providers using email and videoconferencing to connect with patients.
Telerehabilitation is one of the many telemedicine options now available through MTI that makes it easy for workers, therapists, and other stakeholders to work together toward the goal of getting the injured worker back to work.
Video Remote Interpreting (VRI)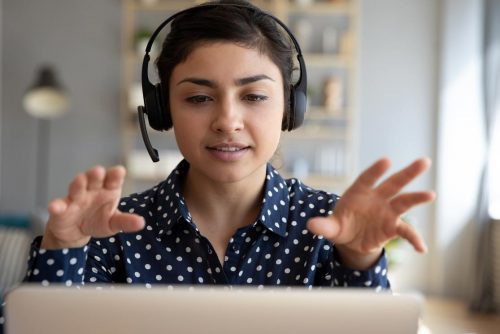 We offer on-demand video remote interpreting (VRI) that allows those who are deaf or have hearing deficits to communicate with a hearing person at the same site via videoconferencing. This provides the benefit of face-to-face communication with the simplicity of over-the-phone interpretation. VRI can be accessed by simply using your phone, tablet, or video-equipped computer.
Telerehabilitation: Helping Patients Recover During COVID
Learning Objectives
Using telerehab, Physical Therapists (PTs) and Occupational Therapists (OTs) can continue to work with patients towards recovery by using secure internet connections and video conferencing platforms. Using devices with built-in cameras and microphones, providers can treat patients while the patient remains in the comfort and safety of their own home. This alleviates the patient's risk of exposure to the COVID-19 virus by eliminating travel to and from an outpatient clinic. It also makes continued treatment available if rehabilitation clinics are closed or it allows a patient who has tested positive for COVID-19 to receive treatment while they are quarantined.
Develop a basic understanding of the different healthcare branches available through telemedicine or telehealth
Understand which injured workers may benefit from telerehab, especially during the COVID-19 pandemic
Distinguish between the similarities and differences of traditional rehab in a clinical setting and telerehab
Recognize the advantages and disadvantages of using telerehab for injured workers