Come See Our Session
Tuesday, August 23, 2022, at 11:00 am

The new normal is here, and although it may be tempting to revert to pre-pandemic practices because of the familiarity and normality associated with long-established methods, many stakeholders are recognizing that some adaptations and changes forced by the pandemic are preferable to previous approaches. As a result, the insurance and benefits-delivery industry will likely demand the continuation of innovative alternatives. This session will discuss some of the technology which may help the workers' compensation industry advance in remote practices.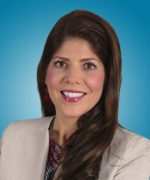 Nikki Jackson, CPCU, ARM, CDMS


VP of Strategy and Marketing at MTI America
Nikki is a strategic leader with 15+ years of experience in the property & casualty insurance and benefits-delivery industry. During her career, she's affected almost every aspect of the claims management process, working with over 100 different clients, dozens of operations teams, and countless vendors in workers' compensation, liability, disability, and leave of absence. As a creative architect, writer, and producer, she leverages media to educate and showcase solutions for various stakeholders.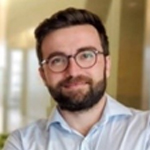 Emre Sezgin, MSc, PhD
Health Informatics Research Scientist at NORC at University of
Chicago
Dr. Emre Sezgin is an experienced digital health scientist having expertise on research and development of multimodal, intelligent and connected digital health ecosystems for patients and families. His multidisciplinary and collaborative research agenda focuses on mobile health, wearables, sensors and conversational artificial intelligence (AI). His particular interest is in remote care with voice engagement, patient generated health data (PGHD) and digital health equity. He has been a co-investigator in a number of projects which were funded by federal or foundation grants. His recent works are focusing on combining sensor technologies and voice biomarkers, inclusive voice UI design, equitable conversational AI and improving PGHD collection and integrating to electronic medical records (EHR) utilizing AI.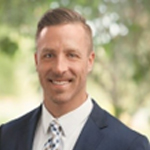 Steve Kerschke, PT
Director of Marketing at QLI

Steve Kerschke completed both his undergraduate degree in Exercise Science and his Masters degree in Physical Therapy from Saint Louis University. He joined the clinical team at QLI in 2005, and in 2010 was promoted to serve as the Director of Therapy Services. In that role he was responsible for coordinating all therapy services at QLI as well as leading the spinal cord injury team. At that time, he also oversaw the development and implementation of QLI's unique functional restoration/detox program. Steve now serves as the Director of Marketing and guides the execution and strategy for QLI's national marketing efforts, and he oversees the development of QLI's community-based telerehabilitation services.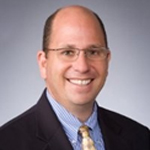 Zack Craft ATP,CRTS,CAPS,CEAC
Rehab Engineer

Zack has served as a National Product Leader for the DME and Complex Care industry, with a focus on developing patient centric programs, introducing innovative products, providing complex rehab equipment and launching wearable technology applications to support complex and catastrophic injuries. He has more than 24 years of experience and knowledge in his field supporting carriers, TPA's and excess carriers at a national level. Prior to entering the workers compensation industry, he spent a decade in the engineering field developing products for use in physical therapy.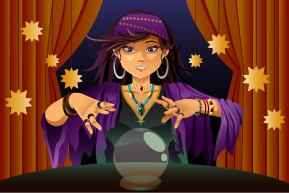 LIVE Fortune Teller
at the Booth
DAY: Monday and Tuesday


Claudia Rial


Vice President of Sales & Client Relations

Nikki Jackson


Vice President of Strategy & Marketing

Cheryl Stevens


Vice President of Business Development

Amber Griffith


Regional Account Manager

Julie Abee


Regional Account Manager

Laura Gorman RN


National Product Leader

Lela Holder, RN, BSN, CCM


Nurse Case Manager

Wes Seabolt


Regional Account Manager

Michael Deemer


Regional Account Manager