International Day of Medical Transporters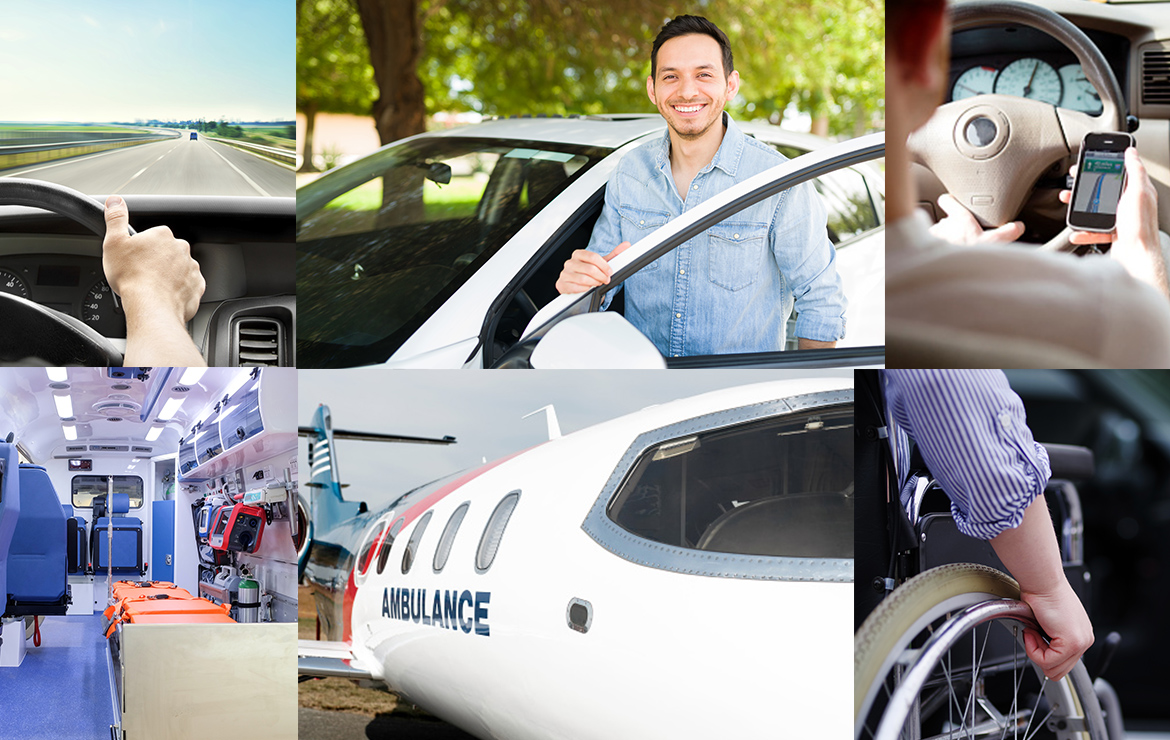 MTI would like to take this opportunity to express our appreciation for the medical transporters who help injured workers every day. Whether it is taking injured workers to their routine medical appointments or being there for more serious incidents requiring a stretcher with Advanced Life Support (ALS), Basic Life Support (BLS) or even an air ambulance.
Did You Know
In ancient times, the Romans used chariots to transport wounded soldiers to areas dedicated to battlefield surgery. Horse-drawn carriages were used in New York in the 1860's before the first electric-powered ambulance was debuted in 1901. World War 1 and necessity prompted innovative developments in the transportation and treatment of injured. Then, in 1973, the EMS Systems Act was passed by the US federal government. Since the passing of the Act, several changes have occurred in medical transportation including the formation of several associations and other definitions.
Medical Transportation is Evolving
The COVID-19 pandemic is shifting where the workforce lives with people moving from cities to more suburban and rural areas. And the surge in new construction is increasing manual labor jobs which are typically higher in frequency and severity. As the pandemic and workers' compensation industry evolves, so does medical transportation.
Our Commitment to You
What hasn't changed is MTI's commitment. MTI is committed to accommodating all workers' compensation injuries with our extensive propriety network who must maintain rigorous credentialing standards. Service types include sedan service, wheelchair lift, stretcher, air ambulance, medical escort, and more. We can work with same-day and on-demand, last-minute transportation requests in any metropolitan area nationwide — even in remote areas. And yes, MTI still holds the highest pickup success rate in the industry — 99%!
Transportation Mobile App
MTI's Transportation Mobile App is a convenient user-friendly, time-saving option when scheduling non-emergent ambulatory transportation and translation services.
Our proprietary, web-based application is designed to provide a seamless experience for claims staff, nurses, employers, and injured workers.
MTI's Transportation Mobile App is more than just technology, it combines the experience and expertise of a dedicated transportation and translation team to monitor rides and interpreters in real-time. This means the app actively addresses potential issues that may result in missed appointments, no-show fees, and costly, rescheduled IMEs.
No-Show Prevention Program
The injured worker receives several text message confirmations before the appointment (at the time of scheduling, appt reminders, driver en-route, and confirming pick up).
MTI dispatchers maintain a "three-point contact" with all drivers prior to, during, and after the transportation assignment.
Upon arrival at the pickup location, MTI drivers must comply with a 15-minute grace period (wait time) for ambulatory injured workers. During this grace period, the dispatchers connect with the injured worker to check on their status.
As soon as the dispatcher identifies a potential 'no-show,' an outreach is made to the workers' compensation case manager (adjuster, nurse, etc.) by phone and email.
Life is predictably unpredictable. If MTI encounters delays in services, we will contact the claim's adjuster/NCM immediately upon receiving notification of the delay. MTI will also assist in notifying the facility of the delay and facilitate re-scheduling arrangements when possible.
Patients are encouraged to complete a We Care survey after the service. MTI will engage their Client Response Team if any issues are reported.