3.6 million Americans miss or delay medical appointments each year because of the lack of transportation.
MTI's extensive propriety network accommodates same-day and on-demand, last-minute transportation in any metropolitan area nationwide. Our real-time transport tracking technology offers immediate alerts on patient no-shows, service issues, or accidents.
Ground Transportation Cost Savings
No-Show Prevention Program
Before the Appointment
Confirmation of Referral
Upon receipt of the referral, an email confirmation is sent to the adjuster/NCM.

Confirmation of Scheduling with Driver
The patient receives a text message confirmation which includes driver and appointment details.

Upcoming Appointment Reminders
The patient receives a text confirmation in the days following the appointment requesting patient confirmation. Additional text confirmation texts are sent again until confirmed (up to the day before the appointment). If the patient opts out of text messaging or has not confirmed, he/she will receive a phone call.
During the Transport
Three-Point Contact
MTI dispatchers maintain a "three-point contact" with all proprietary drivers prior to, during, and after the transportation assignment.

Communication Streams
The injured worker receives communication when the driver is en-route and to confirm pick-up.

Live Transport Technology
Immediate action is taken when potential no-show situations arise to arrange alternate transportation and/or to contact the appointment facility. The claims administrator is notified promptly.
After the Appointment
Communication with Claims Administrators Life is predictably unpredictable. If MTI encountered a delay in service or no-show sitiation, MTI alerts the adjuster/nurse immediately. If not done so already, MTI will also assist in notifying the facility of the delay and facilitate rescheduling arrangements. Trip Feedback Injured workers are encouraged to complete a We Care Survey after the service. MTI will engage their Client Response Team if any issues are reported.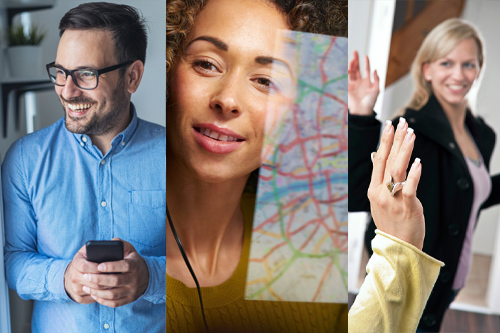 Our Clients Say it Better Than We Do
"I had the pleasure of working with Renee Espiritu regarding an electric wheelchair. We discussed the needs of the claimant, and she understood. Renee did an excellent job of discussing the claimant's needs to different vendors and obtaining a reasonable price, and also getting his needs met. Thank you, Renee and MTI"
Meeting the Claimant's Needs
Albert Ayala | Senior Claims Adjuster | Argo Group
"Continued praises for MTI and the team members. Diana jumped on this referral and was so extremely helpful in finding a solution in record time. Just love having you guys as a vendor! Thank you again!!!"
Love Having You Guys as a Vendor
Senior Nurse Case Manager
"Your focus on best customer support, positive attitude, ability to effectively problem solve and professionalism, make my job as a nurse case manager easier. I appreciate you."
You Make My Job Easier
Nurse Case Manager