Our licensed clinical teams and ITC-Integrated care coordinators are passionate about what they do, which is improving the lives of injured employees.
Medical Equipment & Supplies
Wheelchairs, Scooters & Accessories
Wheelchairs (various sizes)
Wheelchair ramps
Wheelchair cushions
Scooters (3 & 4 wheel)
Electrotherapy Devices
TENS devices
Galvanic stimulators
Muscle stimulators (NMS)
Post-Op Recovery
Game-ready units
CPM machines
Hot/cold therapy units
Custom bracing
Medical Supplies
Wound care
Urinary & incontinence
Respiratory (CPAP machines)
Orthotics & Prosthetics
Custom fabricated orthotics
Off the shelf orthotics
Custom Fitted Replacement Prosthetics
Therapeutic shoes and Inserts
Traction Equipment
Cervical traction unit
Lumbar traction
Beds & Accessories
Hospital beds (semi & fully electric)
Trapeze bars
Home & Vehicle Modifications
Ramps, lifts, maneuvering space, doorway widening, stairlifts
Kitchen cabinets, countertops, food storage, and utensil access
Bathroom shower grab bars, toilets, tubs, and storage
Vehicle and van conversions
Lifts & trailers
Customizations
Specialty Medical Equipment
Ambulatory equipment
Bathroom aids-raised toilet seats, safety frame, 3-N-1 Commodes
Custom Rehab Equipment – Standing frames, FES RT Exercise Devices
Standard, Bariatric and Custom Mobility devices (Wheelchair and Scooters)
Cold Therapy & CPM Units
Bone Growth Stimulators
Orthotics-off the shelf or custom fabricated
Prosthetics cosmetic to high-functional prosthesis.
Semi to Full Electric Hospital beds and Specialty Mattresses, Pressure relief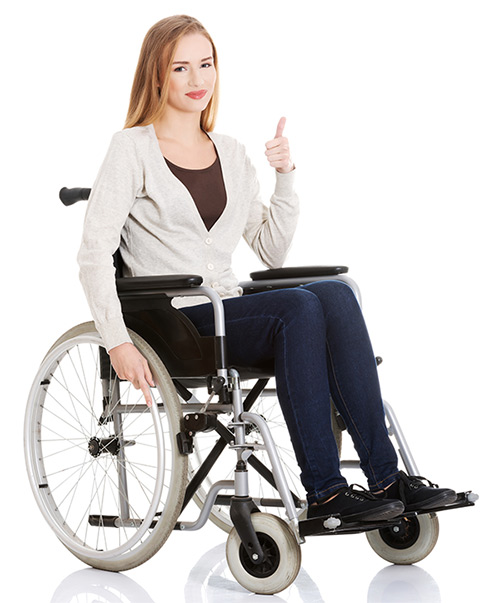 Complex Rehab & Mobility Program
Injured employees with long-term catastrophic injures are often at high risk for developing pressure injuries due to the absence of sensation and inability to reposition themselves to relieve pressure. Our clinical team along with a certified ATP will help determine the right CRT (Complex Rehab Technology) products, physical and functional skills, functional mobility, and address accessibility to home, work, and general transportation.
Benefits
24/7 Clinical Triage at intake on all Catastrophic /Complex new referrals
Dedicated Complex Rehab Coordinator
Dedicated Account RN, CRRN Team Lead
Catastrophic & Complex Care Programs
Every complex and catastrophic claim is reviewed and managed by our licensed RN case managers.
Collaboration and communication are essential on a catastrophic claim therefore the injured worker and family are at the center of everything we do.
We're All About Outcomes
and Measuring Program Performance
2 Hour
Initial Response to Referral
15% – 20%
Below UCR/Fee Schedule Savings
99.4%
Client Retention Rate
10 Months
Automated DME Rental Conversion to Purchase Price
78%
Decrease in Fall Related Injuries
24/7
Local ATP Licensed Provider Network
100%
DMEPOS Annual Compliance
Retrospective Billing

Referrals where the injured worker has already received the DME item undergo MTI's retrospective invoice review. Once MTI reviews the provider invoice, we negotiate a discount with the provider and pass those savings onto our clients.

Offers discounts through a national network of contracted DME providers

Produces savings on DME and medical supplies across all 50 states

Works through integration with bill review companies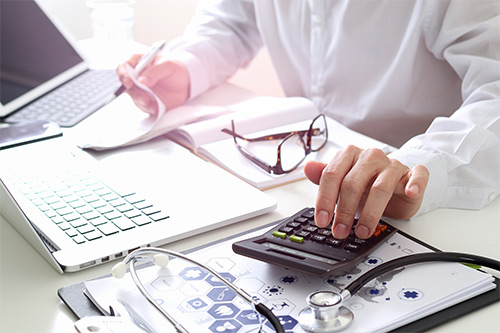 Our Clients Say it Better Than We Do

I am very happy with the services MTI has provided to the adjusters, our NCM, and claimants. Turnaround time is quick, submitting/approving DME is easy, and no issues with the claimants. Although I am still working from home, the office is open on a limited basis. Your kind gesture is appreciated.
I just wanted to send a HUGE THANK YOU to the MTI agents Laura and Johanna for their help in resolving a difficult situation with one of our injured workers. We had a situation develop where equipment was needed on an urgent basis and quite unexpectedly. It may not have been the outcome we originally wanted since no one local to the injured worker had the equipment needed, but MTI figured it out and the injured worker received what he needed. Thank you both for hanging in there with me while we all tried to figure this out!