MTI is focused on continuous improvement and understands the benefits of measuring both success and failures to improve upon our service delivery.
MTI offers a comprehensive and high-quality provider network for all its ancillary products and services.  National coverage is based on Client utilization/nominations, and Metropolitan Statistical Area (MSA) population and rural demographic data to best support Injured Worker access.
MTI supports a Direct relationship between its provider partners, each of which includes credentialed facilities and staff which allow for increased quality control.  Additionally, MTI monitors its provider networks through ongoing fraud, waste and abuse monitoring and quarterly review of vendor sanctions.
MTI maintains rigorous credentialing standards for both contracted vendor/supplier facilities and affiliated practitioners. All practitioners are credentialed in accordance with National Committee for Quality Assurance (NCQA) Accreditation Standards or, other nationally accepted Accreditation Organization standards as applicable.
MTI requires all network providers to submit a written credentialing application prior to rendering services to or on behalf of MTI. The credentialing committee will request and verify items such as the applicant's work history, current professional liability insurance, education, board certification (if applicable), history of loss, sanctions, or other disciplinary activity. The process also consists of an on-site visit to assess the applicant's location of practice or facility. MTI maintains the confidentiality of vendor's information with limited access for each provider through the credentialing process. Providers are expected to remain in compliance with credential criteria at all times.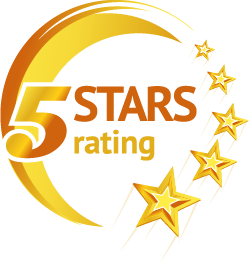 Our more than 30 years of experience recruiting, credentialing, contracting independent contractors, and medical healthcare providers have formed our approach for developing a quality 4-5-star provider network. Providers maintaining a performance rating less than a three-stars are enrolled in an ongoing outreach and education program and are placed in a mandatory probationary status until appropriate performance levels are established.
5-Star Rating Program – All service providers are given a rating status based on custom benchmarks consisting of:
Injured employee Quality Performance Review Surveys
Pricing
Provider accessibility and reliability
TAT
Overall customer satisfaction
Clinical oversight and Compliance