Our Solutions are Managed in One Platform
MTi360® state-of-the-art scheduling systems and defined methodologies allow us to accurately track all new referrals, therapy extensions, and inquiries across our suite of services. Our comprehensive system facilitates

communication between all parties by leveraging SMS text and automated real-time updates throughout the scheduling process. This technology permits us to systematically monitor important patient benchmarks on behalf of our customers. As a result, MTI provides our customers with the most current patient data to make important real-time decisions.
MTI's single source Service Delivery Platform MTIi360® offers a centralized system for service management and provides flexibility for program configuration and customization.
– 100% Cloud-based (AWS)
– API & Web Service integrations: MTi360® is not only cloud-based but also offers API Integration, which is a way for your company to share data securely with MTI America. MTI can work with your IT department to share schemas to write the rules needed for connectivity.
– EDI & e-billing capabilities: Electronic Data Interchange (EDI) allows for industry standard and customized interactions. The benefits include e-billing, eligibility files, and a streamlined referral process.
– Client Portal supporting SSO
–
Communication Streams:
We know how important it is to communicate from the moment the referral hits our desks. Once a referral is submitted, the referrer receives an email confirmation. Communication continues throughout the scheduling process and the life of the service. For example, injured workers receive text message reminders about their upcoming appointments. These communications are integral components of MTI's
No-Show Prevention Program
.
– Integrated Omni-channel communications
(Phone, Fax, e-mail, text), PureCloud, Retarus, Office 365, Twilio
-360-Degree Intake Solution – Our dedicated Integrated Care Coordinators can schedule multiple services at one time because they have full visibility. At MTI, there are no silos, and the referrer is never bounced around between service departments.
MTi360®'s Smart Scheduling technology system and defined methodologies allow us to accurately track all new referrals, therapy extensions, and inquiries across our suite of services.
This technology suggests the most appropriate provider based on treatment requirements, geographic region, five-star vendor rating, language & gender preference, and ethnicity.
MTi360® technology permits us to systematically monitor important patient benchmarks on behalf of our customers. As a result, MTI provides our customers with the most current data to make important, real-time decisions.
MTi360® continues its innovation trend with new features and enhancements that make the platform even more powerful as technology evolves. As a thought leaders in this space, we are confident our efforts will improve the current fragmented treatment paradigm, creating a better injured worker experience. Ultimately, this will lead to improved outcomes which play a significant role in reducing the cost of care for those we serve.
As the original pioneer of transport and translation solutions, we understood over 30 years ago the patient's experience mattered.  Today, we understand connected, quality care delivers greater value for everyone.
MTI's Client Portal provides a convenient way to request referrals and seamless access to our entire integrated suite of diagnostic imaging, physical medicine, home health, and complex care, transportation, translation, and dental and hearing program services. Our MTI 360 Client Portal features include:
Processing all referrals at once or managing each referral individually
Reviewing and managing authorizations, notifications, and order status
Reviewing a chronological list of all processed referrals, orders, and visits
Access Diagnostic Imaging reports
Monitoring the status of DME product and medical supply deliveries
Physical medicine evaluations, progress notes, and reports
Home health evaluations, progress notes, and reports
"No show" and appointment status updates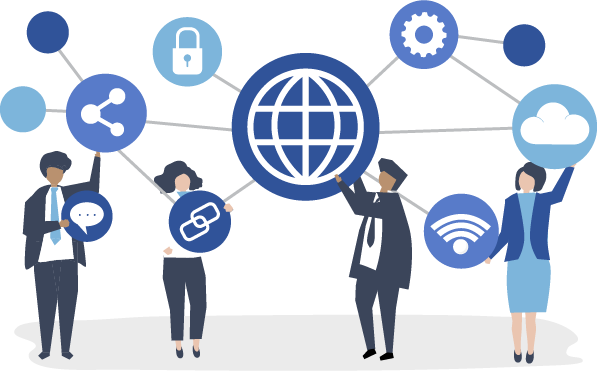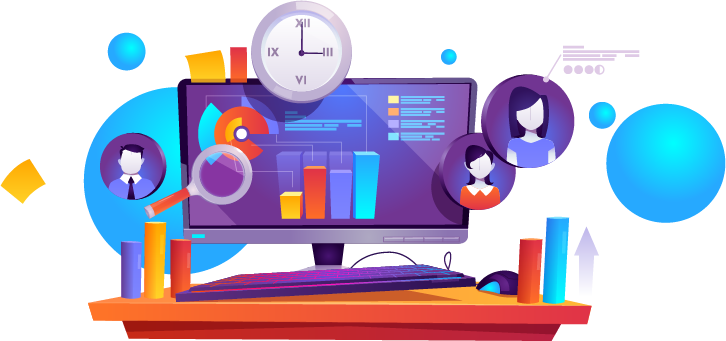 Vendor Management Portal
Facilitating real-time communication with our healthcare providers.
Our vendor management portal allows network providers the flexibility to control their schedules by providing the capability to review, accept, or deny service assignments. In addition, the portal allows our service providers to view service history, invoices, and communicate with MTI.
SSAE 18 Compliance Certified
EDI (Electronic Data Interchange)
Extensive Data and Analytics
Measurable delivery of business performance results… focused on you
MTI provides our clients with extensive reporting capabilities on a monthly, quarterly, and yearly basis. Reports include:
Customized cost savings and utilization
Account trends by employer, language, and geographical coverage
Data mining and reporting
Custom analytical reports available upon client request