MTI America Welcomes Heidi Cruikshank as Director Of Physical Medicine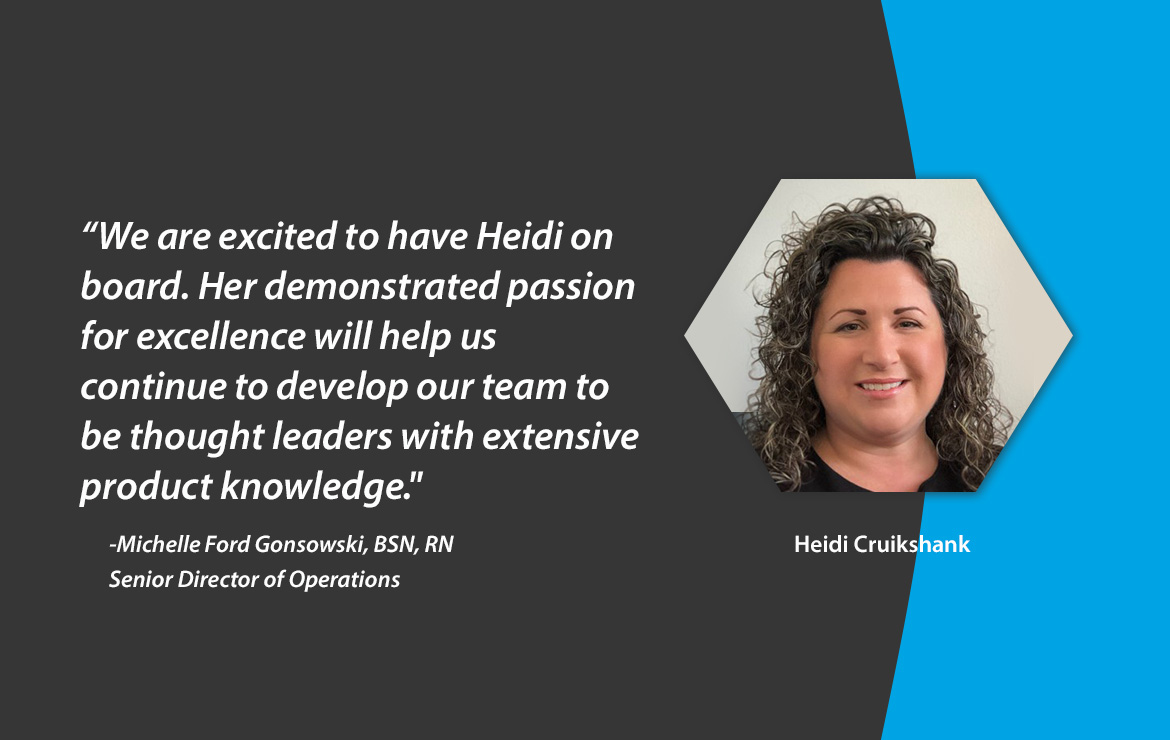 POMPANO BEACH, FL (April 11, 2023)​ Heidi Cruikshank joins MTI America as the Director of Physical Medicine. Prior to joining MTI America, Cruikshank was the Senior Manager of Clinical Operations for OneCall. As MTI's Director of Physical Medicine, Cruikshank will head the operation and production activities, harnessing strategic vision to ensure the delivery of industry-leading physical medicine solutions.​
​"I am excited for the opportunity to be a part of the MTI family. I look forward to helping MTI grow while continuing to deliver exceptional customer service to our clients." said Cruikshank.​
In total, Cruikshank has over 16 years of experience in the workers' compensation industry, focusing on physical medicine and catastrophic care in both clinical and operational processes.   ​
​"We are excited to have Heidi on board," said Michelle Ford Gonsowski, BSN, RN.  "Her demonstrated passion for excellence will help us continue to develop our team to be thought leaders with extensive product knowledge.