A Day in the Life of a Workers' Compensation Claims Professional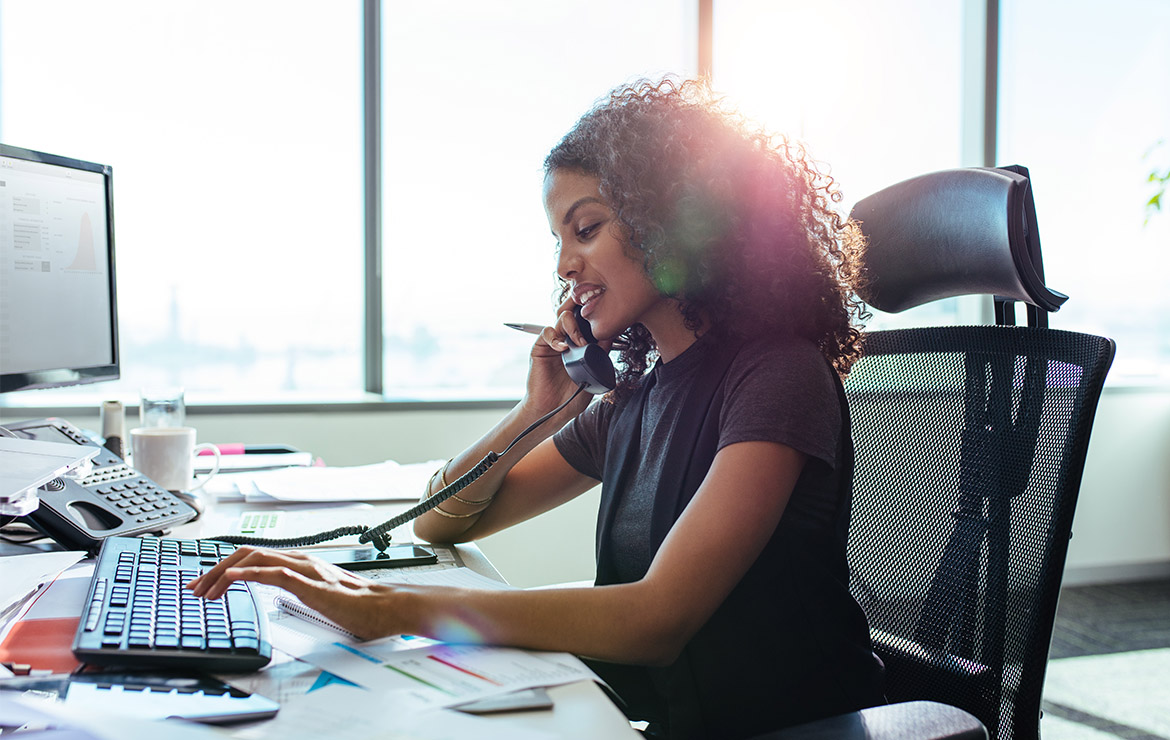 We all know a workers' compensation claims professional's role is vital.  As a claims professional, your responsibilities are vast and include critical thinking skills to review, examine, investigate, and analyze claims. Not to mention those time-consuming administrative tasks from completing fields in the claims system to issuing forms. In addition, it's your responsibility to communicate and work with all of the various stakeholders along the claims journey, some with opposing opinions and viewpoints.
So how do these claims professionals step into this career? How long do they stay?
A more important question what do they have on their desk to help them keep sane?
We asked these questions, and this is what they had to say:
So how did you start your career in Workers' Compensation?
According to our survey, most claims professionals did not plan on this career path.  Most begin by changing jobs and working up to an examiner or adjuster role.  Some respondents reported falling into this career by chance or through the recommendation of a friend or family member.  Others said they found opportunities after graduating college and found this to be a rewarding career.   Those who responded from our nursing population said they turned to case management to improve work-life balance and secure more flexible scheduling options while still caring for patients.
How long have you been in the business?
The workers' compensation industry is unique, and most claims professionals have been in the business for over 30 years. Because it is such a niche industry, people tend to know one another and develop close relationships. In many ways, it's like family. Experienced claims professionals who have been in the business for many years can offer advice and support to those new to the industry. They understand the challenges that claims professionals face and are always willing to help when needed. The strong sense of community within the industry is one of its most valuable assets.
What items do you have on your desk?
Since most claims professionals are now working from home, we asked them what they have on the desk that helps them do their job and get through the day. The most common answer was a computer and dual monitors, followed by notepads, pens, and a headset. Other items included a desk calendar, desk organizer, and quick reference guides. One respondent said she keeps a fan and a fidget device to help her stay focused and calm. While the contents of each desk may vary, it's clear claims professionals rely on various tools to help them do their job.
Being a claims professional today comes with a lot of challenges. With the outbreak of COVID, there are now new things to consider when handling claims. On top of that, staffing deficiencies may lead to increased caseloads, making it necessary to work faster. One way to move more quickly through the claims process is to have a reliable managed care vendor working with you. Getting medical appointments set up and rescheduled can be a nightmare for claims professionals. It can often feel like herding cats – calls get dropped, voicemails are not returned, and things always seem to take longer than they should. Having a reliable managed care vendor can be a game-changer in this regard. They can handle all the calls and paperwork associated with setting up appointments, which frees the adjuster to focus on other tasks which involve critical thinking. In addition, the managed care vendor can often reschedule appointments more quickly than the adjuster could on their own. As a result, working with a managed care vendor can be a great way to work more efficiently and get through those never-ending claim diaries.
While the job can be stressful, it is also important work. You are helping to ensure injured workers receive the care and attention they need to recover and return to their lives. With the right team in your corner, you can make a difference in the lives of others.
Thank you for being so dedicated to this vital role.