A Trusted Transportation Partner in Uncertain Times: An MTI Perspective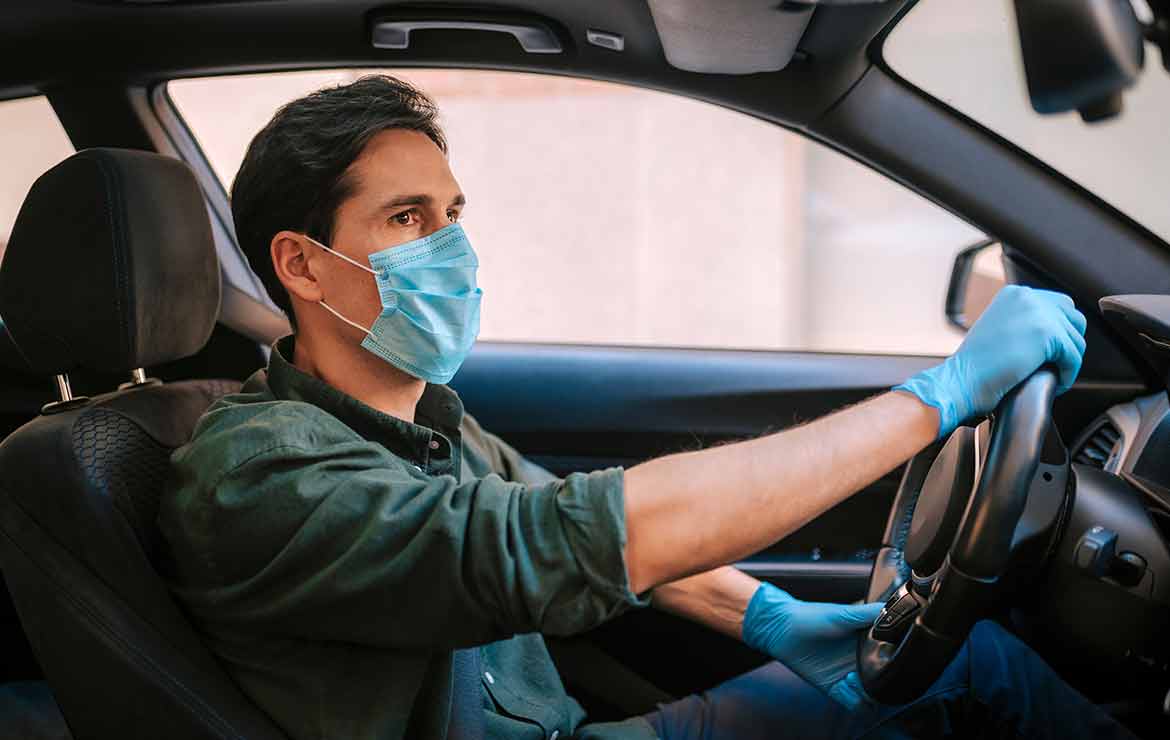 Transportation is the lifeblood of the workers' compensation industry. By transporting injured workers to the appointments they need, drivers ensure timely delivery of care and help support cost-effective return-to-work measures.
Yet recent developments have many workers' compensation professionals questioning the future of transportation services. Both the California Assembly Bill 5 (AB5, a freelancer law) and the upheaval of COVID-19 have left many wondering how to move forward with certainty.
AB5 and Independent Contractors
Dubbed the "gig worker bill," AB5 went into effect on January 1, 2020 in California. It requires companies that hire independent contractors to reclassify them as employees, with few exceptions. The intended outcome was to offer these workers better benefits and protections, including access to minimum wage, health insurance, workers' compensation, breaks, and other benefits afforded to employees.
Many other states are starting to address the worker classification debate, as well. Some states have implemented the ABC test to help determine what category workers fall under. This test classifies workers based on three points:
Is the worker free from the control and direction of the hiring entity in connection with the performance of the work;
Is the worker performing work that is outside the usual course of the hiring entity's business; and
Is the worker customarily engaged in an independently established trade, occupation, or business similar to the work being performed?
Other states have adopted the Common Law Test, set forth by the Internal Revenue Service (IRS). This guide uses 20 different factors — such as behavioral control, financial control, and relationship of the parties — to determine worker status.
While independent contractors have gained benefits under AB5 and other legislation, there are challenges to this model. For example, to combat increased expenses related to gig-workers-turned-employees, employers may charge their consumer base more for products and services, hurting the independent contractor's pricing model in the process. Employers could also opt for more regulation over their new set of workers, assigning specific work hours instead of letting them create their own schedules.
Not every independent contractor is looking for employee status, either. Independent contracting, gig work and freelancing — this type of on-demand work has its appeal. Workers who fall under these categories want to choose when they work, who they work for, what their pricing model looks like and for how long they are on the job.
"Independent contractors want to choose their hours. They want to have a say in their pricing and decide who they work for and when," said Matthew Landon, chief strategy officer at MTI America. "Employers are setting limitations because of the new requirements of AB5."
The Aftermath of AB5
Rideshare companies such as Uber and Lyft, which have built their entire platform around gig workers, have already stated their disapproval for the law. Both are working to have their workforce exempt from AB5 altogether. This approach has already placed AB5 on the legislation ballot for review.
But while the debate to overturn AB5 looms in the future, independent contractors — especially those not connected to large entities like Uber and Lyft — are working their way through how the law impacts them in the present. Many are starting to set themselves up as their own companies in order to maintain control over how they do business.
Many are creating their own LLCs, which enables them to set the terms and conditions for their business instead of adhering to the rules of AB5.
COVID-19 and Transportation Challenges
With the new independent contractor legislation, many workers' compensation professionals wonder whether rideshare apps may be the wave of the future when it comes to transporting injured workers. Indeed, some companies are moving away from using independent contractors altogether.
However, MTI stands by its independent contractors—now and in the future.
Independent contractors are especially critical during COVID-19. With nearly 1.8 million cases of COVID-19 confirmed in the United States as of June 1, 2020, this serious infection remains a very real concern for any professional required to interact with others in the course of their duties.   
At MTI, the injured workers' health and safety are a top priority. MTI drivers and the workers they transport must adhere to guidelines from the Centers for Disease Control and Prevention (CDC). This includes wearing masks, staying home if they have symptoms, and maintaining social distance, with injured workers riding only in the back seat. As states begin to reopen, MTI has also provided over 10,000 masks to the drivers and injured workers who do not have them.
MTI's one-on-one approach to transportation has several advantages. Unlike rideshare apps, having a single, dedicated driver for each injured worker simply lowers the risk of exposure for both driver and rider.
In addition, having the same driver from day to day or week to week provides consistency and personalization that rideshare companies cannot guarantee. The simple act of transporting someone from point A to B can become a reliable lifeline to a struggling injured worker in an uncertain time.

MTI's Approach to Transportation and the Independent Contractor
MTI understands that the future of transportation rests in the services that independent contractors can provide.
"We're making sure we're doing the right things to control our costs, our margins, our expenses as we're engaging with independent contractors in order to keep that expense from passing on to our client," said Landon.
This approach allows MTI to offer a superior product of benefits to its clients at a price point that remains competitive – all while delivering personalized service.
"There's no one-size-fits-all approach that works for customers or injured workers," said Cem Kus, CEO of MTI America.
"Our dispatchers and logistics team are workers' comp experts," he said. "They look at everything from the type of industry, injury, language, education, gender, and comorbidities in order to mitigate any risk to our customers."
By tapping into 30 years of transportation expertise, MTI is able to stay agile, addressing individual needs while staying ahead of the curve and being a leader in the workers' comp industry.
"Being the original pioneer of transportation services in Miami means we've seen it all. There isn't an issue we can't fix," said Kus.