Benefits of Early Physical Therapy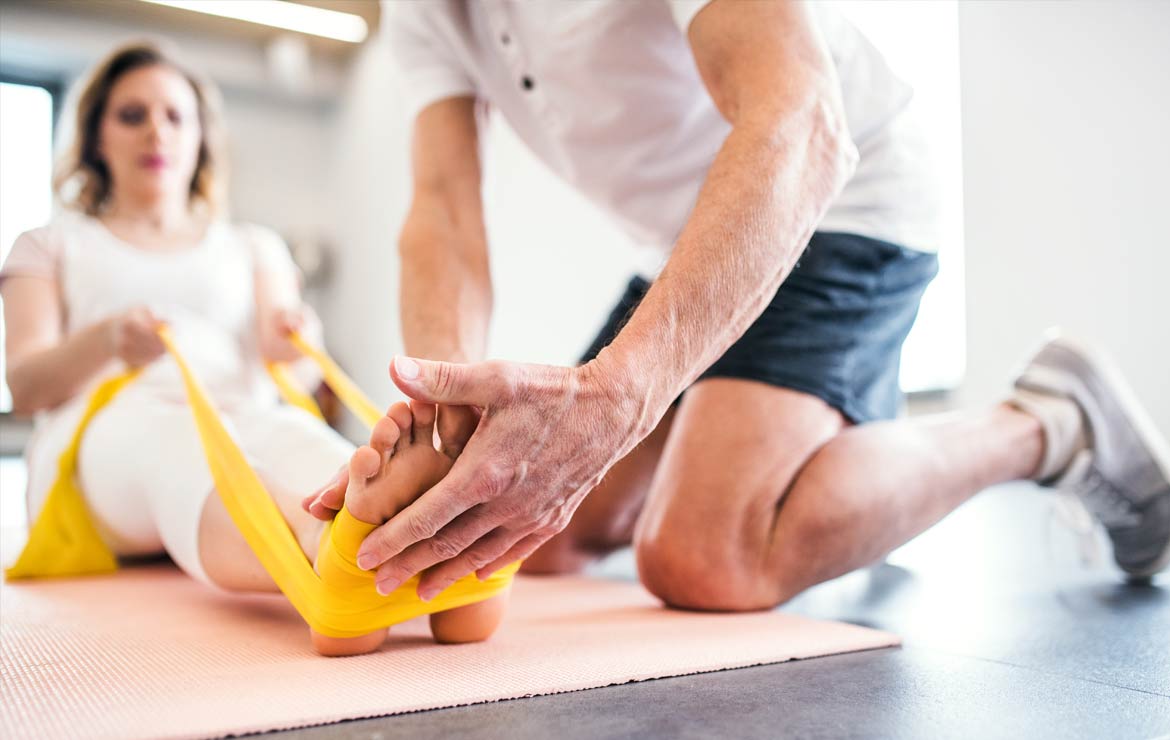 Life is predictably unpredictable and as much as employers try to prevent them, workplace injuries happen every day. And for the injured worker, the journey to recovery can feel overwhelming. Injured workers want to get well and back on their feet as soon as possible. Studies show the timing of physical therapy plays a critical role in recovery, and in some cases, the sooner you start physical therapy, the better the outcome. Let's identify the top injuries at work and why you shouldn't wait on treatment.
What are the top three work-related injuries?
Overexertion
and Bodily Reaction
Example
Strains of the Lumbar and/or Thoracic Spine
Example
Shoulder Strains and Sprains
Contact with Objects
and Equipment
Example
Electrical Burns, Crushed Hands, Fingers, or Limbs
The injuries mentioned above account for more than 84% of all nonfatal injuries involving days away from work.
Why is it important to begin physical therapy immediately after an injury has occurred?
You can develop a chronic issue – After an injury occurs, the body immediately tries to protect itself by increasing blood flow to the injured tissue, initiating the healing process.
Secondary injuries can occur – The injury can cause damage to the surrounding muscles.
Recovery time is much longer – What could've been a quick fix turns into a longer recovery process due to the improper mechanics that have developed or secondary injuries that have occurred.
The cost of treatment rises – Additional treatments to the original injury and correct any secondary issues that also occurred.
Physical therapists will help in regaining the strength and mobility of injured muscles and ligaments surrounding the injured area. This helps reduce your pain and assists in your recovery time and quality of life while recovering.
The Physical or Occupational Therapist Treating an Injured Worker Will:
Provide a progressive and individualized therapy program to return the injured worker back to work safely.
Assist the injured worker to assess their return-to-work abilities addressing concerns and brainstorming ways to complete tasks safely during recovery.
Coordinate care with MTI America to help reduce time-loss related to the injury.
The less damage to heal, the faster the recovery.
Our trusted partner network is made up of over 90,000 highly qualified, vetted providers across the country dedicated to providing five-star customer service.
MTI's state-of-the-art platform, MTi360, provides analytics-driven claims handling and automation, works with many clearinghouses, offers bill review integrations, and uses SMS technology to enhance communication streams.
MTI provides a 360-degree approach, so things like transportation and translation arrangements can also be managed to reduce adversarial perceptions and prevent costly no-shows.