Michelle Ford Gonsowski joins MTI America as Director of Operations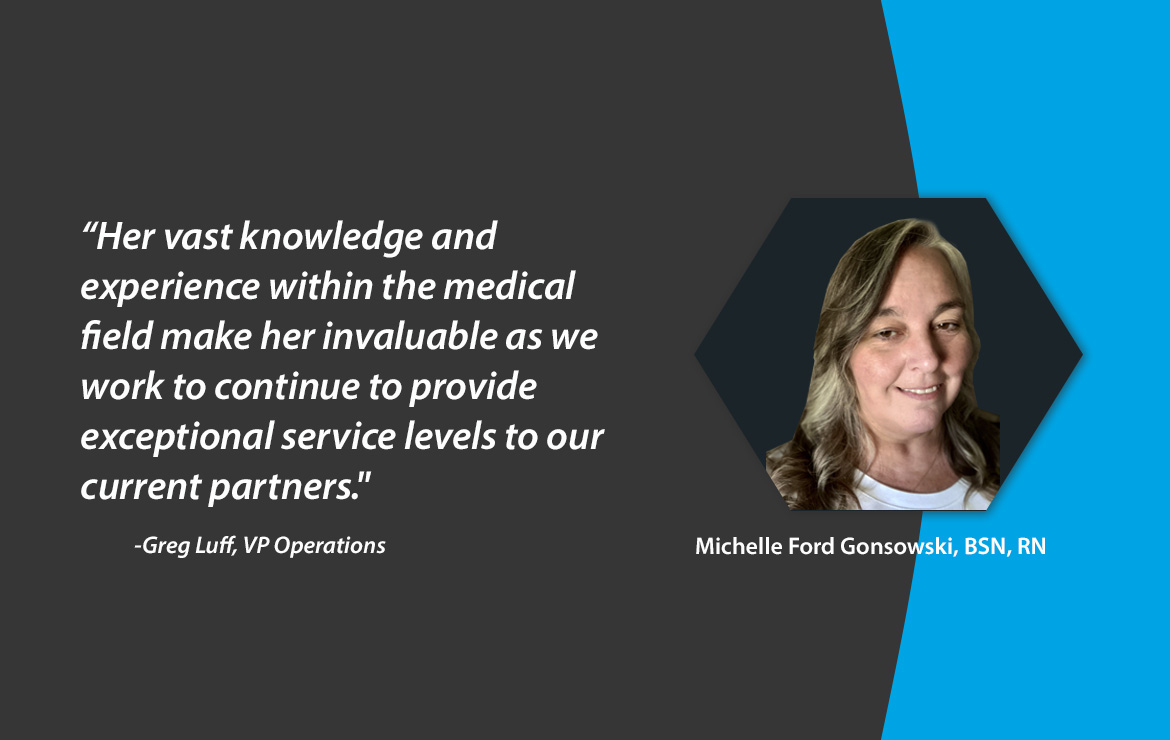 POMPANO BEACH, FL (February 13, 2023) – MTI America welcomes Michelle Ford Gonsowski as our new Director of Operations. As a registered nurse with expertise in leading large teams, she brings 18 years of invaluable experience in the medical management field to her role – guaranteeing top-quality patient care and monitoring personnel functions for skill excellence. By joining MTI America's team, we are excited that this commitment will lead us to a promising future.
Michelle is accountable for managing a team's clinical and administrative personnel for Home Health, DME, Home Modifications, and other ancillary care network delivery. Her development and management of quality programs have improved patient care by delivering increased efficiency in performance. In addition, Michelle created policies and procedures to establish the best level of care while implementing appropriate training measures.
"MTI America is delighted to have Michelle on board," said Greg Luff, Vice President of Operations. "Her vast knowledge and experience within the medical field make her invaluable as we work to continue to provide exceptional service levels to our current partners."