MTI America Employees SHINE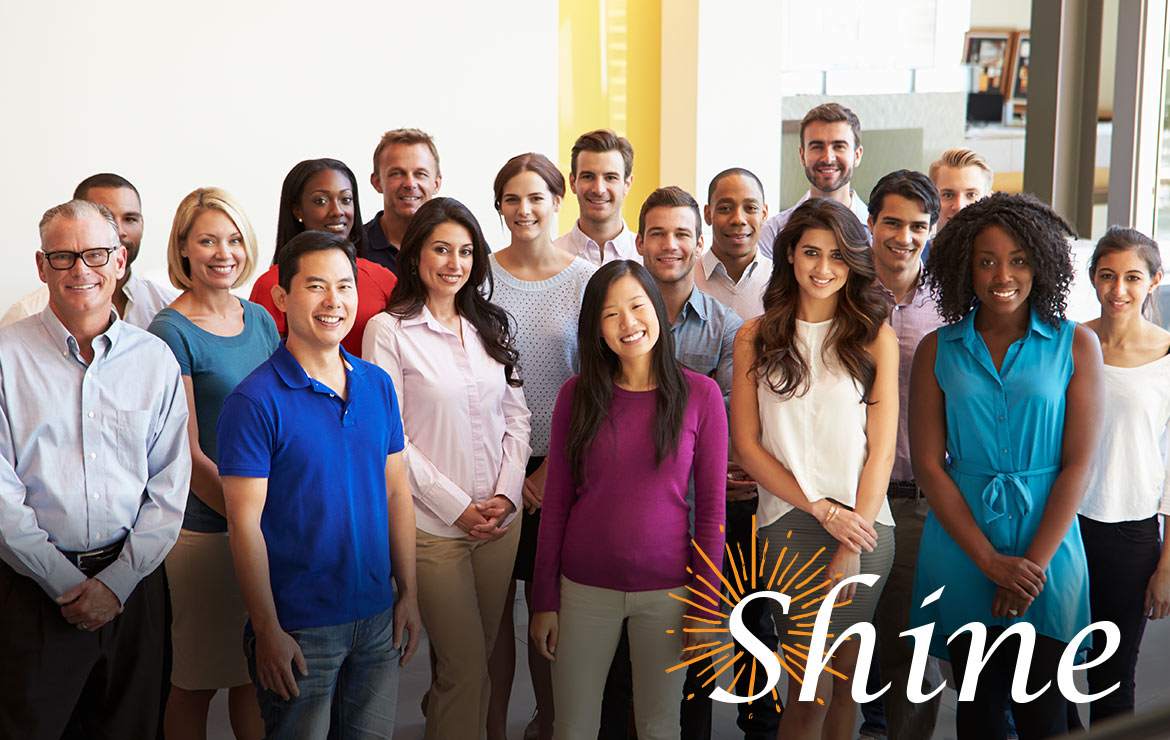 MTI America's employees are passionate about what they do and we receive regular feedback about how their work positively impacts the lives of others.  We understand how powerful your words are, especially when praising employees for a job well done. Recognizing our employees at the right time with the right words, impacts not only the employee receiving the compliment, but is often contagious throughout our organization.  That's why MTI America created the SHINE program, a monthly publication that showcases our most valuable assets – our employees — and the compliments they've recently received.
As we commemorate our thirty-year anniversary this month, we thought it would only be fitting to share compliments received from some of the employees that helped us get here. This list is far from exhaustive, so we'd like to say thank you to all of our employees who uphold our mission of providing compassionate, expert care, and that help navigate so many people through the complexities of healthcare. We are proud to say MTI is powered by people who care and embrace the power of the human connection.
Mirna Rodriguez  | Services: Reservation Specialist
"I just wanted to take a moment to let you know that I had the pleasure of receiving the much-needed assistance tonight from Mirna Rodriguez on a very complicated and ever-changing claim. Not only was Ms. Rodriguez helpful and polite, but she was also very patient as we covered and confirmed the multiple upcoming appointments and changing residences.
In our very busy world, you are very fortunate to have an employee who understands the business and demonstrates such professionalism. Ms. Rodriguez is certainly an asset to MTI America."
By:  Kim | Nurse Case Manager | SoFla Regional Medical Case Manager
Migdaliz Sanchez | Services: Language services
"I want to share a positive note with you. Migdaliz was transferring a call to another interpreter when the injured worker couldn't hear him. She kindly stayed on the line, translated the call, offered multiple services we discussed, and was very pleasant. I can't express how thankful I am to have Migdaliz on the line. She set the standard for MTI! Have a wonderful day."
By: Logan | Claims Representative
Frank Alvarez | Services: Reservation Specialist
"Frank is extraordinary. I rely on MTI to get me to PT appointments. Some people are nice, and some people aren't. I have spoken to Frank a few times. He's always nice, gets things done, and is always courteous. I know how hard it is to deal with people, but Frank makes a ministry of his work. Thank you"
By: Injured Worker | Seanan
Transportation & Translation Departments
"I would like to take this time to let you know how thoroughly pleased and impressed I am with your service. I've been doing this for about 20 years using numerous vendors, and you have, by far, provided the best service and pricing I have seen. I have tried to stump you guys (not really, LOL) by giving you assignments within 24 hours, and you guys have nailed it every single time, both with transportation and translation. Last week my boss thought that daily transportation would be 500+, and you guys came in at $275 for the next day. I mean, it is very impressive and worth sending this email. Keep up the great work, and I will keep up the referrals! "
By: Jamie | Sr. Claims Representative
Translation Provider
Great company, very accessible staff. The managers are professional and very accessible. I'm in the process of getting certified as an interpreter. Andrea Davila was very helpful & knowledgeable. She had no problems sending me material to study and information on certifications.
By: Eduardo | Translator