MTI has Implemented a Temperature Check/Early Detection Program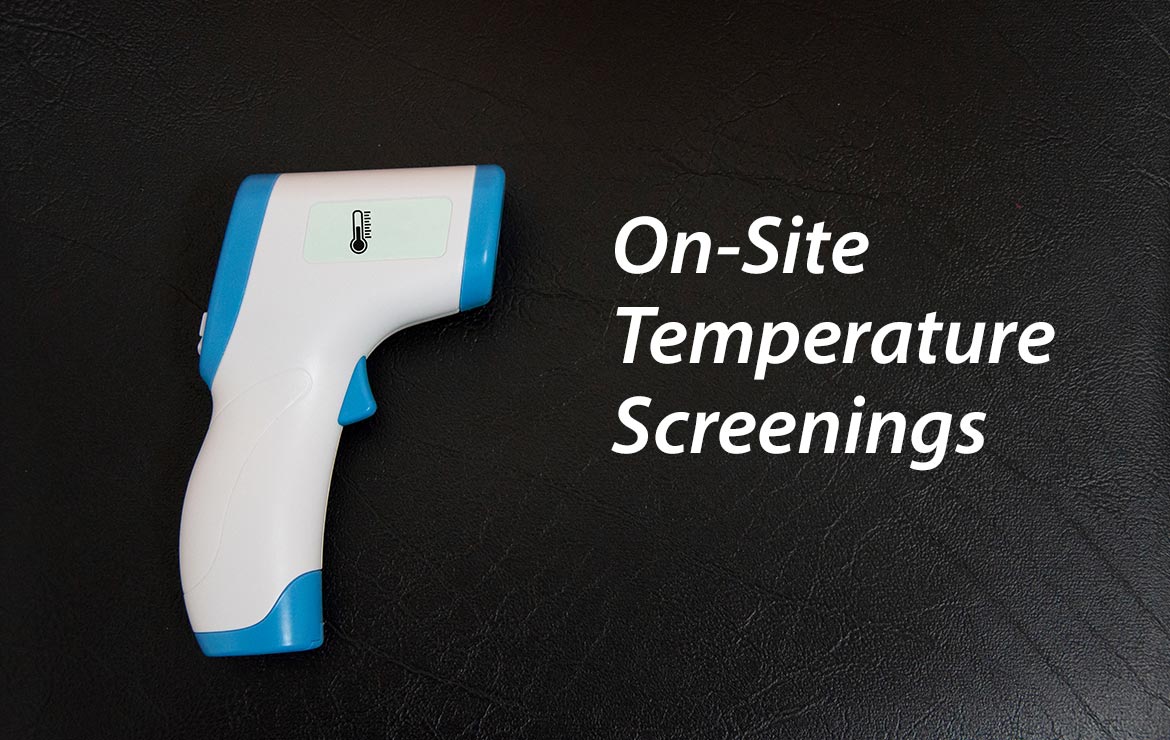 The workers' compensation industry is facing complex risk decisions during the pandemic. MTI's care management teams and our connected specialty networks are implementing an on-site COVID-19 clinical temperature check/risk identification program. This also includes COVID-19 intense training programs to our top homecare providers that will be delivering this service.
Here are some of the screening duties that will be performed by our licensed CMA or CNA, at your worksite before staff enters the building:
Visual evaluation
COVID-19 survey questions for staff to help identify exposure risk
Temperature check using no-touch infrared thermometers
Issue wristbands to employees who pass the questionnaire and temperature check
Work with leadership to send home employees who do not pass the questionnaire or temperature check
Daily reports with metrics that are shared across shifts
Maintenance of all necessary records, including data for OSHA compliance
This service will be managed by our registered nurse managers and delivered by our Home and Catastrophic care network. It will be available for the next 90 days and maybe extended (if necessary) to support a safe, healthy return to work environment.
Clinical screenings are offered nationwide and across multiple shifts. Please complete the inquiry form to schedule your worksite today.
Questions?
Please Email Clinical Team COVID19ClinicalTeam@mtiamerica.com
Bea Scott | bscott@mtiamerica.com
Thank You,
MTI Clinical Team
About MTI America
MTI America delivers ancillary healthcare solutions such as Physical Medicine, Home Health, Diagnostics, Dental, Hearing, Durable Medical Equipment, Transportation and Language Services to workers' compensation patients, adjusters, and case managers.