National Farm Safety and Health Week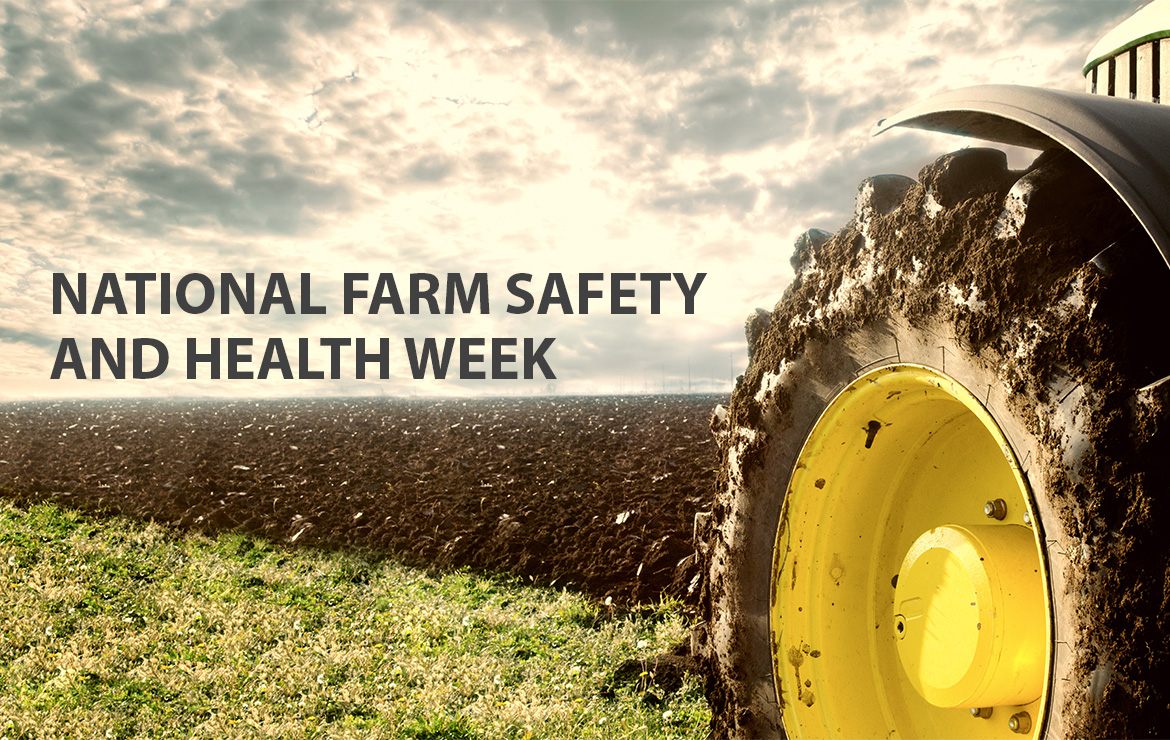 As an insurance professional, workplace safety and health is top of mind. But did you know that one of the most dangerous industries when it comes to workplace injuries and fatalities is farming? According to the Occupational Safety and Health Administration (OSHA), nearly 300 agricultural workers die yearly, while thousands more are injured. That's why we must recognize National Farm Safety and Health Week, which occurs annually during the third week of September.
The theme of National Farm Safety and Health Week typically varies from year to year. Still, it always centers around promoting awareness and providing resources and training to prevent workplace injuries and accidents in agriculture. This is particularly important given the unique hazards of the farming industry, including exposure to chemicals and pesticides, handling of heavy machinery and equipment, and working in extreme weather conditions.
The goals of National Farm Safety and Health Week include:
Increasing awareness: The week serves as a platform to highlight the risks and hazards associated with farming and ranching and to emphasize the importance of safety precautions.
Promoting safety education: Various events, workshops, and training sessions are organized this week to provide farmers and their families with information and resources on farm safety.
Preventing accidents: Educating farmers and agricultural workers about best practices and safety measures aims to reduce the number of accidents and injuries that occur on farms.
Recognizing the contributions of farmers: National Farm Safety and Health Week also provides an opportunity to acknowledge the hard work and dedication of farmers and their families in providing food and resources to the nation.
National Farm Safety and Health Week is an essential reminder that workplace safety concerns extend beyond the typical office or manufacturing plant. The National Education Center for Agricultural Safety (NECAS) offers a variety of resources and training tools for those working in the agricultural industry, including webinars, online training modules, and safety checklists. Farm safety is crucial for the well-being of those working in agriculture and the sustainability of the farming industry.
To learn more about farm safety, visit The National Education Center for Agricultural Safety: https://www.necasag.org/nationalfarmsafetyandhealthweek/