Person-Centered Ancillary Services Reduce Traditional Workers' Compensation Stressors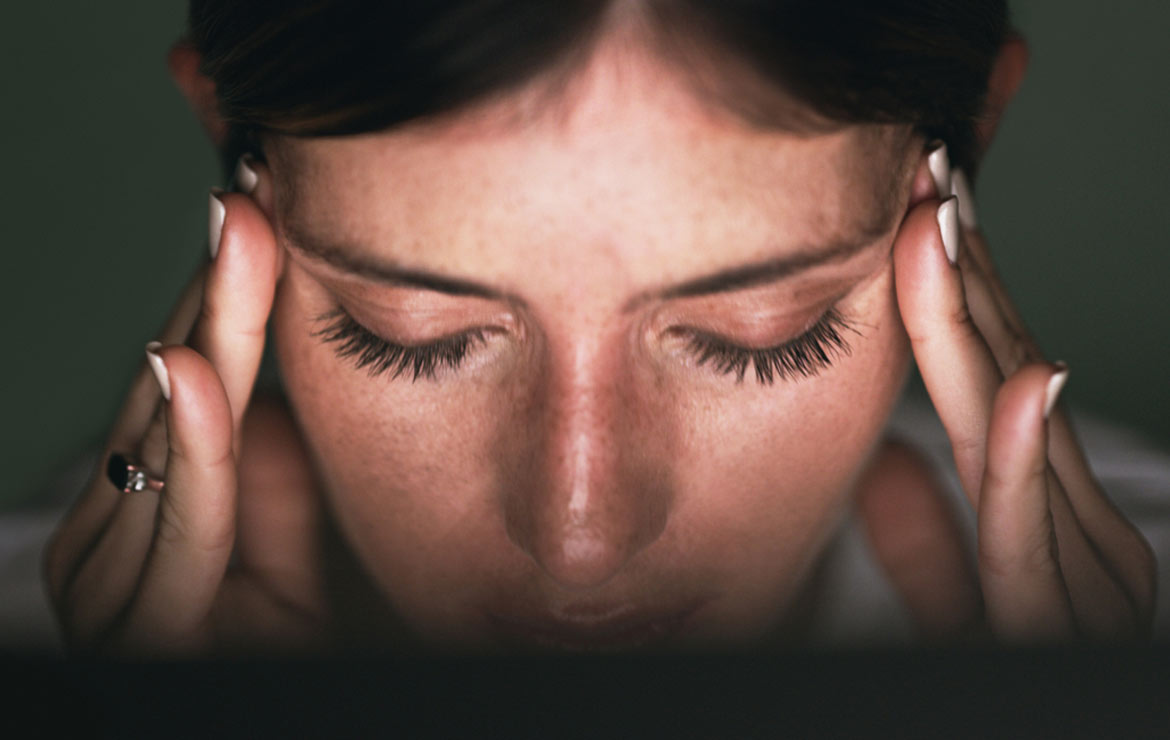 Pandemic era reinforces need for quick coordination with a quality focus.
Cem Kus | Chief Executive Officer & Founder, MTI America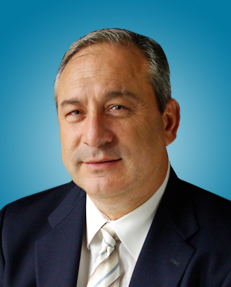 Employers, risk professionals, workers compensation insurance executives and third-party claims administrators already understand the underlying importance of ancillary services when it comes to helping employees after they've suffered a work-related injury or illness. What they may not realize, and COVID-19 reinforces, is these services – which include transportation, treatment logistics, language services, medical equipment and supplies, and more – offer the greatest results when they are coordinated quickly, with a quality focus.
An employee's journey throughout the workers' compensation claim cycle is challenging and can be highly stressful.  As cities and states return to normal, the psychosocial element that typically drives up claim costs becomes even more of a challenge.
If employers, claims, and risk professionals do not properly address the psychosocial components surrounding an employees' medical care and coordination, it may lead to such duress that the employee seeks the advice of an attorney, a step that invariably increases costs for all stakeholders. There is a better way, which improves outcomes and reduces the risk of claims becoming adversarial; a way which makes the injured or ill employees know they will be taken care of and are valued.  Ancillary services coordinated with an outcomes-driven approach, offering quick coordination with a quality focus, make the journey easier for injured or ill employees and their families, and they lead to benefits for the employers.
How MTI Alleviates Stress for the Employee:
An injury or illness arising from work can cause significant emotional and financial stress for employees and their families, in addition to coping with their immediate health condition and time away from work. Let's examine how MTI's ancillary services alleviates stress from the employee and discuss some of the added employer benefits:
How MTI's Managed Care Services Address Employee Concerns About Their Medical Care and Recovery:
In addition to transportation and translation, injured and ill employees have varying medical needs.  And those medical needs can be concerning and scary if the employee does not understand how to get those needs met. Getting everything coordinated with the adjuster or nurse case manager may seem confusing and at times, frustrating. MTI is focused on improving the entire experience for the employee and all of those we are privileged to serve with quick coordination and a quality focus:
Turnaround time of 2-3 business days from the time the injured worker receives a prescription for physical therapy, work-conditioning, chiropractic care, occupational therapy, etc.
Complete range of services from high-end diagnostic radiology to neuro-diagnostic testing scheduled within one business day from receipt of the referral and most within 10 miles of the employee's home or workplace.
Every complex and catastrophic claim is reviewed and managed by MTI's licensed RN case managers with access to a broad set of ancillary services solutions to help injured employees and their families overcome challenges.
Personalized support and equipment education on all medical equipment and supplies needs with over 7,280 suppliers and a two-hour response from the time of referral.
Comprehensive hearing network with hearing aid fittings in less than 3 weeks from the date of the initial consultation.
Ongoing advances in technology, coding updates, and fragmented networks have made controlling dental claims more challenging for employees and claims professionals, so MTI dental in-house experts assist in making appropriate dental referrals and coordinate dental care so injured or ill employees receive the right treatment from the right specialist with an impressive turnaround time.
Employers benefit because they understand compliance with medical treatment plans is critical to achieving a positive outcome without adversarial perceptions.  What can you do with the extra time available as a result of not researching escalations stemming from service failures?
How MTI's Transportation Services Address Concerns Surrounding Transportation:
An integral part of medical care and recovery are the logistics behind getting to and from those appointments. The injured or ill employee may have several concerns surrounding transportation during recovery.  For example, an employee with a fractured, right foot may wonder, "How am I going to get from my third story walk up to the car to get to my doctors' appointment?"  Or the employee might feel anxious about a stranger coming to their home to pick them up and wonder if the vehicle is clean and safe. MTI alleviates these stressors with quick coordination and a quality focus:
Door-to-door transportation can ensure injured employees can safely and consistently get to and from medical and therapy appointments with the help of over 8,000 transportation providers.  MTI examines the referral and asks the important questions if the service instructions or contact with the employee warrant further discussion to determine the appropriate transportation method.
The transportation method (air ambulance, wheelchair lift, ambulatory) evolves throughout the employees' road to recovery.  In other words, MTI adjusts the transportation method, even if the adjuster may not have caught the need for a change.
Logistics services enabled by a smart-scheduling technology platform make it easier for them to reschedule when spur-of-the-moment conflicts arise, so family members don't have to rearrange their schedules.
MTI leverages SMS technology as part of our Patient No-Show Prevention Program:

The injured or ill employee receives a scheduling confirmation by text message.
An appointment reminder is sent via text message the day before the driver picks up the injured or ill employee.
The injured or ill employee also receives notifications when the driver is en-route and has arrived to pick them up.

Health safety is addressed by a strict set of servicing instructions.
Employers benefit because the injured employee feels cared for, the employee remains compliant with medical treatment, and the coordination between the adjuster or nurse case manager and MTI is quick and appears seamless.
How MTI's Translation and Interpretation Services Address Language Barriers:
An additional stressor when navigating the workers' compensation arena can be a language barrier.  If the employee speaks a native language, the message can often be interpreted unfavorably.  Injured or ill employees may have questions about the copious amounts of paperwork that arrives electronically or by postal service.  Such communications include the medical release, state forms, medical records, documents to aid in the compensability decision, and so on. Likewise, they may require voice to voice or video remote interpretation in the comfort of their home or while attending appointments related to their claim. MTI offers translation and interpretation services with quick coordination and a quality focus:
On-site, on-demand interpretation and translation services in over 240 languages.
Video remote interpretation (VRI), telephonic, and written services are all available in an all-in-one platform.
Rigorous credentialing process with continuous audits ensures superior outcomes with 99.8% translation accuracy.
Adjuster / nurse reminders about the need for translation embedded during referrals for other services offered by MTI.
Why choose a 360-degree solution
Employers, employees, and health care providers have a shared interest in achieving good outcomes. Ancillary services delivered as part of a 360-degree solution can make a difference.  Almost thirty years ago, I was a driver and my wife was a nurse.  We saw a need for compassionate care that served all of the employees' needs. Our pioneering roots as a logistical leader in workers' compensation have laid a transformational foundation for the technology enabled solutions that couple with compassionate care.
It is possible to procure ancillary services from different providers, but that requires much more effort to coordinate and creates a risk of gaps and confusion for injured employees. The 360-degree solution available from MTI America delivers a comprehensive set of ancillary services to insurers, self-insured employers and TPAs and offers quick coordination with a quality focus.
MTI America has decades of experience in helping our clients achieve better outcomes, through personalized, compassionate service – much like a concierge for workers comp health care. Injured employees and their families can speak directly, chat, or email experienced care coordinators and receive quick responses.
Our flexibility and insight, founded on understanding the needs of those we serve, enables MTI to reduce the stress that is associated with a workers' compensation claim.  This ensures that injured or ill employees receive timely treatment to optimize their recovery and return to a productive life faster.
By providing all the necessary resources and meeting the needs of injured or ill employees, MTI makes sure satisfaction remains high, reducing stress and the risk of attorney involvement.  Most importantly, we help ensure better outcomes for all parties involved.
Cem Kus is the chief executive officer and founder of MTI America, a premier, trusted partner in the workers' compensation industry, delivering a broad range of post-acute integrated network health solutions.