The Ins and Outs of IMEs and PQMEs in Workers Compensation Claims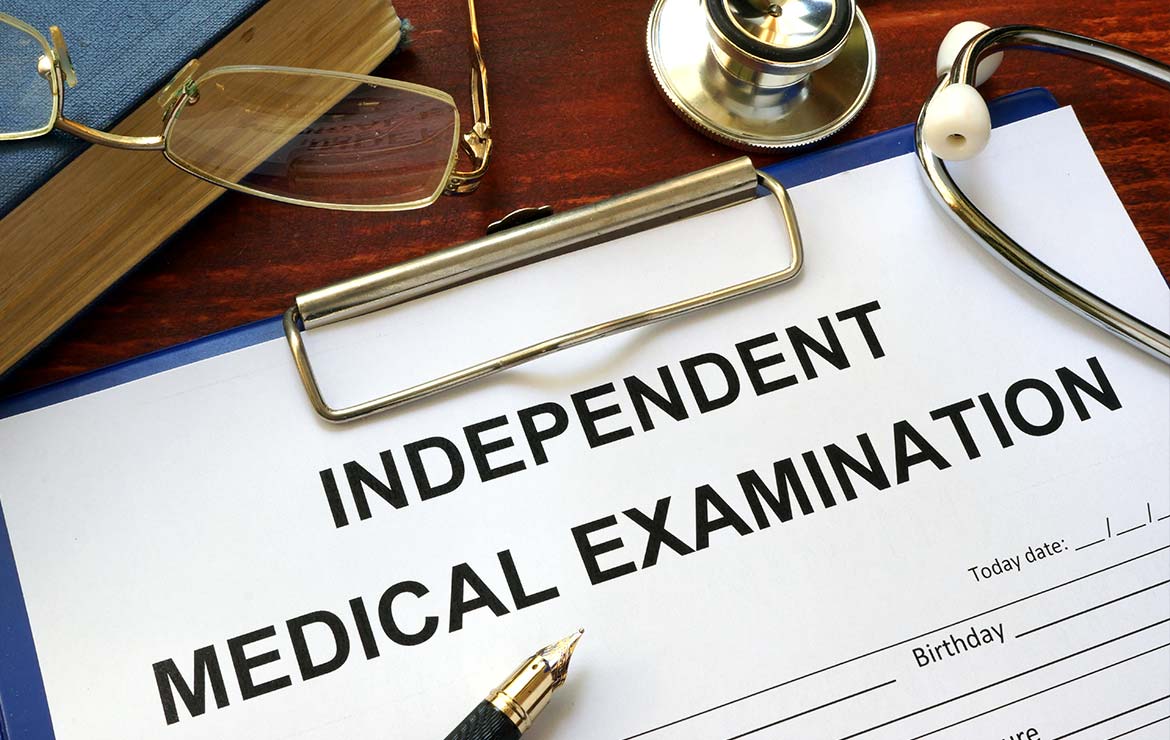 A workplace injury can be a confusing and overwhelming process for both the employee and the employer. A critical tool in managing a workers' compensation claim is the Independent Medical Examination (IME) and Panel Qualified Medical Evaluation (PQME). These evaluations provide an unbiased medical opinion regarding an employee's medical status and the appropriateness of specific medical treatments. Let's take a closer look at the steps and regulatory procedures surrounding IMEs and QMEs, and how they can be an effective tool when managing a workers' compensation claim.
To understand the value of IMEs and QMEs, it's essential to understand the difference between them.
A qualified medical evaluator (QME) and an independent medical evaluator (IME) can provide valuable information on a person's health. However, they do have an important distinction. An IME is an opinion by a physician on an individual's medical condition – usually given in relation to injury or disability. On the other hand, a QME is a licensed panel physician set up by the Division of Workers' Compensation, which provides neutral medical findings used for settlement purposes. In short, an IME is more detailed and will provide a physical assessment of the person's condition, while a QME resolves disputed cases with official documentation from the State.
Sometimes, navigating through a workers' compensation claim can be difficult, and deciding if an applicant should get an independent medical examination (IME) or qualified medical evaluation (QME) is often confusing. Getting an IME or QME may be a valuable tool for patients, insurance companies, and stakeholders when there is conflicting evidence about the severity of a workplace injury. An experienced workers' comp attorney can discuss the factors that led to needing one of these evaluations and determine which is most appropriate to meet an applicant's needs best. While not every situation requires getting an IME or QME, these two can provide insight into how an affected party handles their injury and its associated expenses or benefits.
Things to consider to make an appointment a success.
Don't let transportation and language barriers get in the way of a successful IME/QME appointment. For a successful appointment, it's essential to determine whether your injured worker needs transportation or a translator beforehand. After all, a no-show can significantly impact their disability case, as rescheduling can be time-consuming and costly. It's essential to note that some IME companies charge a fee for missed appointments, or their settlement rates can skyrocket. Planning and considering all necessary factors can lead to a more positive outcome.
Did you know employers in some states have the opportunity to select a panel of physicians for Independent Medical Examinations (IME) and Qualified Medical Examinations (QME)?
These panels of physicians chosen by the employer can then be posted and used when necessary. This often allows employers to use qualified physicians who understand occupational injury laws and can provide essential medical evaluations that ensure safety and compliance with regulations. These panels are becoming increasingly popular among employers in certain states, making it much easier to access verified medical experts quickly.
Addressing any disagreements
If a disagreement over the results of an Independent Medical Evaluator (IME) arises, either party may opt to request a Qualified Medical Evaluator (QME). The evaluation QME is similar to that provided by the IME evaluator and should help to clarify questions regarding the employee's medical status. Suppose there is still disagreement between the parties after evaluating the QME. In that case, it may become necessary to resolve this issue through a trial conducted by a Workers' Compensation judge. In either case, bringing in an independent expert opinion can go a long way in helping to settle any disputes involving medical conditions related to workers' compensation.
The IME and Panel QME process is an important tool in managing a workers' compensation claim. By providing an unbiased medical evaluation, these evaluations can help clarify an employee's medical status, guide medical treatment, and determine the extent of permanent disability. If you are involved in a workers' compensation claim, understanding the regulatory procedures surrounding IMEs and Panel QMEs can help you make informed decisions and facilitate a smoother claims process.