The Pandemic Turns Two: Telerehabilitation Reflections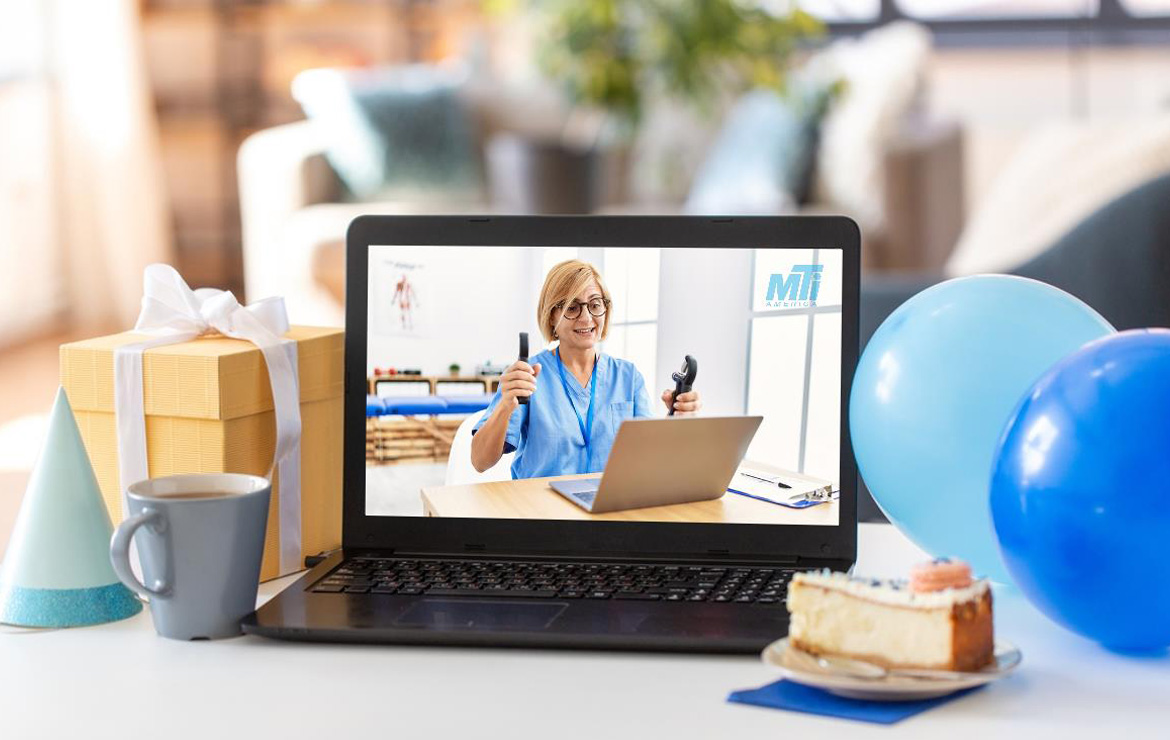 On this day two years ago, the World Health Organization declared COVID-19 a pandemic. The pandemic forced us all to re-evaluate our business practices and find alternative solutions to the new problems we faced.     
Telerehabilitation, a slowly growing medical tool in the workers' compensation industry, began picking up momentum to maintain a continuum of care for injured workers who could benefit from remote visits while also ensuring safety.   
We are now starting to see data that focuses on telerehabilitation outcomes since the start of the pandemic. An interesting study was published in the Physical Therapy and Rehabilitation Journal on February 23, 2022 (Werneke, 2022). The study analyzed if telerehabilitation is a viable option for patients with low back pain, a top diagnosis in the workers' compensation industry. The study reviewed 91,117 episodes of care, with 5103 of those being delivered remotely, through telerehabilitation. What they found was there was very little difference in functional status points or outcomes in patients with low back pain. However, their qualitative findings demonstrate lower overall patient satisfaction with telerehabilitation use.   
If functional status points or outcomes showed little difference, but the overall satisfaction was low, how can we raise the bar to change this perception?  An excellent first step is for employers and their claims administrators to partner with a trusted ancillary vendor with a robust network of telerehabilitation providers.   
At MTI America, we deliver personalized, interactive, on-demand care. Telerehabilitation sessions are user-friendly with licensed physical and occupational therapists.  Additional features include measurable screening tools and compliance monitoring, encrypted end-to-end security and privacy, and virtual spaces to accommodate up to six participants.    
To learn more about our telerehabilitation program, visit www.mtiamerica.com/telerehabilitation. 
References:
Werneke, Deutscher, D., Hayes, D., Grigsby, D., Mioduski, J. E., Resnik, L. J., & Fapta. (2022). Is Telerehabilitation a Viable Option for Patients with Low Back Pain? Associations between Telerehabilitation and Outcomes during the COVID-19 Pandemic. Physical Therapy. https://doi.org/10.1093/ptj/pzac020