Transportation Red Flags Compounded by the Pandemic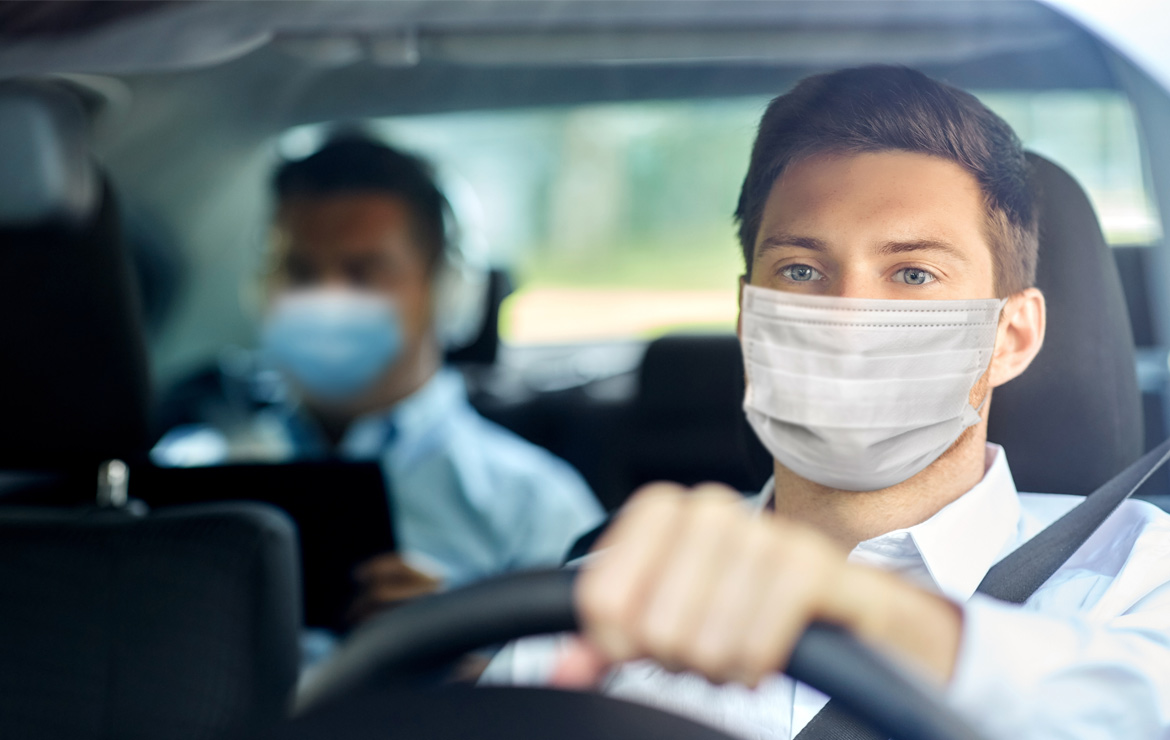 Written by: Nikki Jackson, CPCU, ARM, CDMS
Introduction:
The pandemic and recent surge in positive cases is wreaking havoc in all areas of the claims system. Now more than ever, patients are relying on friends and family members to provide transportation services for their claims.
Transportation Red Flags Complicated by the Pandemic
There are many reasons why more and more patients want friends and family members to drive them to their claim-related appointments. It could be the perception of ease, fear of the unknown, a safety issue or now, a health concern. Although the rationale seems logical enough, this can be a red flag in the claim's world and may increase the overall spend on a claim.
For example, let's say the patient misses the appointment or is late and must reschedule. What happens in the interim depends on the jurisdiction, but payers will likely shell out additional indemnity dollars, a no-show fee, ongoing interim treatment, and more. Meanwhile, the supervisor (who may have been anticipating a work-release) is now dealing with additional operational stressors.
The list of reasons for missing the appointment can be long. The friend or family may have overslept, been confused about the date, ran out of gas or experienced car trouble, and so on. And since many of you may be thinking it, we'll just come out and say it: experienced claimants who may not be motivated to return to work may not have the best intentions either.
And then there's more complicated issues such as messy mileage reimbursements, the possibility of a motor vehicle accident, and the potential for injury/re-injury to the claimant or driver due to the improper lifting of the claimant and/or their associated DME. The list goes on and on.
In the interim, the delay from the rescheduled appointment allows additional time for adversarial perceptions to develop. This is a fancy way of saying the claimant assumes the payer doesn't have their best interests in mind. And plaintiff attorney commercials and ads only ad fuel to the fire. It also puts more distance between the payer and the claimant. Overall, these scenarios increase the likelihood the claimant will seek advice from legal counsel.
Although it's tempting to allow the claimant to take control of their own claim-related transportation, get ahead of it and partner with a trusted vendor who continues to take COIVID-19 safety precautions seriously.
Transportation Solutions from MTI America
Ensuring the safety of passengers, drivers, and communities remains our priority.  MTI supplied nearly 10,000 masks to our drivers and passengers who did not have them and will continue to do so at this time.
MTI's comprehensive network can accommodate all claims requiring sedan service, wheelchair lift, stretcher, air ambulance, medical escort, and more.  Our care coordinators work closely with the patient, adjuster, and in some cases, the nurse case manager, to ensure the type of transportation evolves as the claimant recovers.
MTI's extensive proprietary network of drivers means we can work with same-day and on-demand, last-minute transportation requests in any metropolitan area nationwide — even in remote areas. We may also partner with Rideshare providers for last-minute, RUSH, high priority assignments at our client's discretion.
To avoid no-shows (at no additional charge to the payer), the claimant receives several text message confirmations before the appointment (at the time of scheduling, appt reminders, driver en-route, and confirming pick up).  MTI dispatchers maintain a "three-point contact" with all drivers prior to, during, and after the transportation assignment.
Upon arrival at the pickup location, MTI drivers must comply with a 15-minute grace period (wait time) for ambulatory claimants. During this grace period, the dis-patchers connect with the claimant to check on their status.  We call this our 'No-Show Prevention Program.'
And with MTI's 'Transportation Mobile App,' we combine the experience and expertise of a dedicated transportation team to monitor rides in real-time. This means we can actively address potential issues that may result in missed appointments, no-show fees, and costly, rescheduled IMEs.