Generic Claims Communications: Time for a Check-In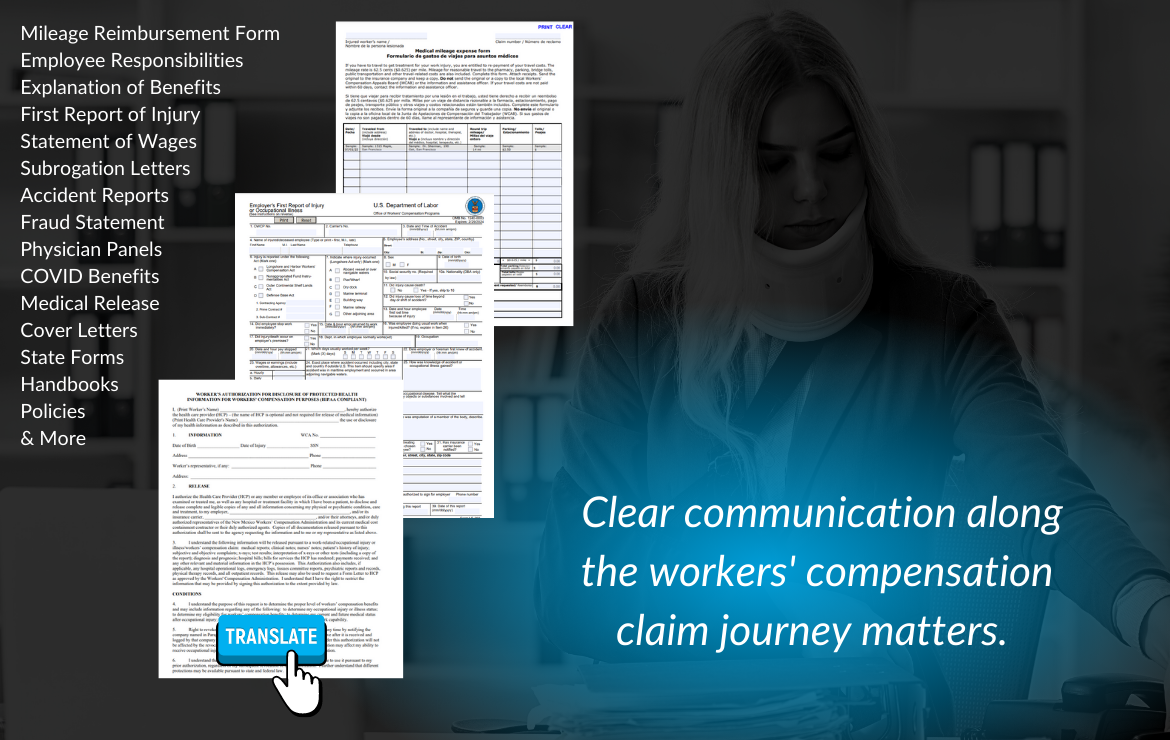 When a workers' compensation claim is filed, there are several standard communications issued to the injured worker from the employer, claims administrator, and/or carrier throughout the life of that claim.   For example, the first set of communications is referred to as the 'Initial Packet.'  The initial packet varies by jurisdiction, but may include a cover letter, a copy of the accident report and/or the first report of injury, a fraud statement, the medical release, a mileage reimbursement form, a panel of physicians, employee responsibilities, etc.
Many employers have spent the past several years updating these communications to offer more clarity and some have even revised communications to take an advocacy-centered approach.    In recent years, employers have added communications surrounding COVID-19 and associated workers' compensation presumptions.
As a result of these communications updates, companies like MTI America who offer language solutions, have seen an influx of document translation requests from employers, claims administrators, carriers, providers, etc.   We're finding it is imperative for any company with multi-lingual staff to have these communications translated into the appropriate languages to help them navigate their claim.   Likewise, many of our employer's HR partners are also reaching out to have their updated employee handbooks translated to ensure safety and efficiency in the workplace.
At MTI America, our professional translators have successfully translated thousands of workers compensation and managed care documents and communications.  No matter which of the 240 languages and dialects needed, we can support your needs.
Don't make the mistake of letting friends or family members translate these important claims communications.  Trust the experts.  We encourage you to check-in with your claims administrators to ensure claims communications are up-to-date and available in the languages your employees need.
Referrals can be sent using our EZ Referral form on the website, by email, fax, or chat.  Please check out our frequently asked questions or give us call at 800-553-2155 with any questions.