May 2023 Newsletter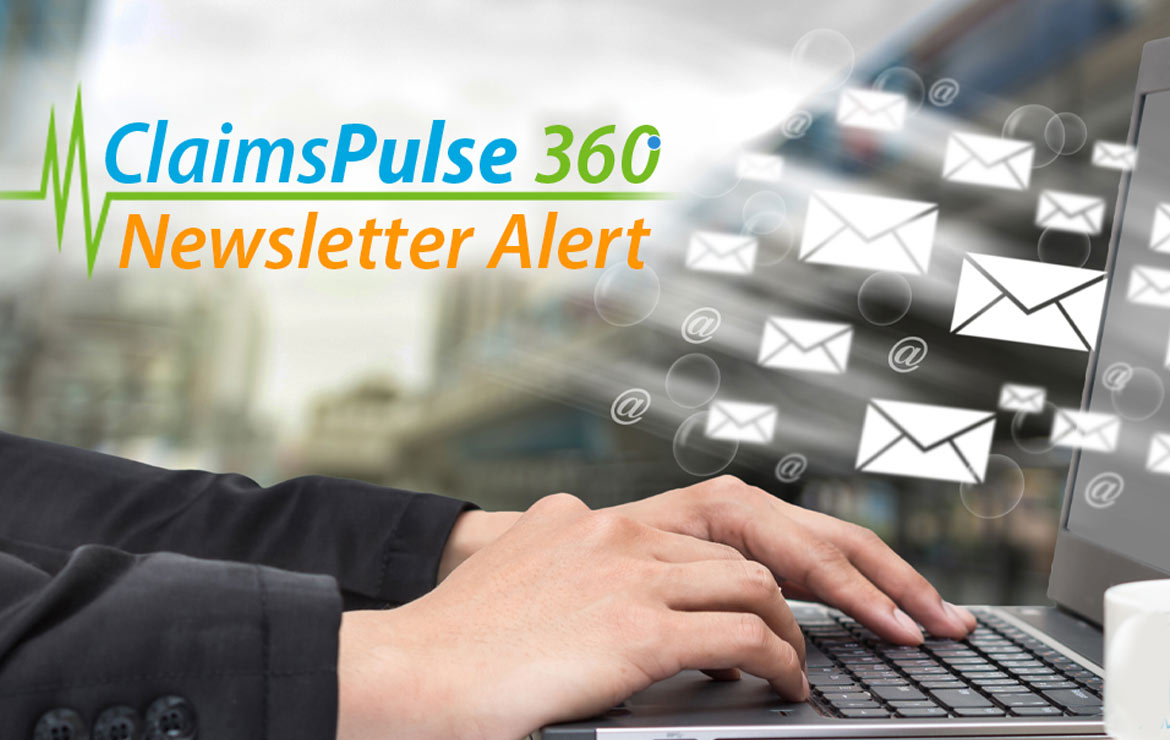 ClaimsPulse is a monthly newsletter packed with insights and interesting information.
Signup Today!
Issue: May 2023
Caring for Injured Workers'
Mental Health - Here's What
You Should Do

When an employee gets injured on the job, their physical well-being isn't the only thing that can be affected. In fact, their mental health is possibly at an even greater risk. Some common feelings that injured employees may experience include anxiety, helplessness, depression, and even PTSD. Dealing with the aftermath of a work-related injury can take a severe toll on a person's well-being, and providing a holistic approach in support is vital. Here are some practical methods to assist injured workers in their recovery process.

Communication is Key: Proper communication is the foundation of an effective injury recovery plan. Keeping clear and regular channels of communication open will help support workers with their mental health. Employers need a system that allows employees to easily communicate with the HR department or their manager if they are experiencing any distress. The organization can quickly lend support, provide therapy, or connect employees with resources.

Train your Managers: Training managers to recognize and handle injury-related stress effectively supports your employees' mental well-being. A manager better equipped to manage the team while employees are on leave can improve the injured worker's mental health and boost their morale. It's essential to teach managers how to communicate with distressed employees in a fair and empathic way. It also equips them with the tools to deal with mental health conditions within their teams efficiently.

Offer Support Services: Offering employee assistance programs or other support programs can assist your injured employee's mental health needs during their recovery. Therapy support, follow-up psychological counseling, face-to-face or helpline services, and support groups are all great places to start. Offering these services at low cost (or even no cost) can help employees feel valued and cared about – vital for their healing – while off work.

Establish Return-To-Work Policies: Injured workers may worry about their future job security or compensation while recovering. It's important to establish clear-cut and well-understood return-to-work policies that plan for the employee's transition back to work. The policy should include understanding the employee's physical or psychological state of being and how to ensure they ease into their day-to-day operational processes. It's essential to keep communication open and honest during this process.

Examples of Workplace Injuries Requiring Transportation Solutions

Work injuries often require in-person visits to a host of providers. Unfortunately, getting to these claims-related appointments can be challenging. For example, the injury itself may pose a driving safety hazard. Read More >>

The Workers' Compensation Talent Shortage: College Students Provide Insight

The workers' compensation industry faces a talent shortage and companies are struggling to attract and retain claims professionals. This talent shortage will continue to be an issue if the insurance industry grows as projected. Read More >>

---

Sign Up for CE Webinar Alerts >>

---

EVENTS

Webinar
June 27, 2023
So You Need an Air Ambulance… Don't Panic!!

Register Today
June 7 - 9, 2023
CCWC
August 20 - 23, 2023
WCI

Learn More
5 Telephonic NCM Challenges in Workers' Compensation
We understand the challenges nurse case managers encounter. That's why we aim to facilitate seamless communication and scheduling to assist injured employees in returning to work quickly. Our collaborative approach ensures efficient and effective results. Upon conducting interviews with numerous telephonic nurse case managers, they revealed some of their significant obstacles in workers' compensation.
| | |
| --- | --- |
| | Check Out Our Career Opportunities |
Point of Care
Solutions that
Meet Your Needs

MTI America's 360-degree approach to care delivers a comprehensive set of ancillary services to insurers, self-insured employers and TPAs and offers quick coordination with a quality focus.
Phone: 800-553-2155
Visit: MTIAMERICA.COM
Copyright © 2023 MTI America. All Rights Reserved.