November 2022 Newsletter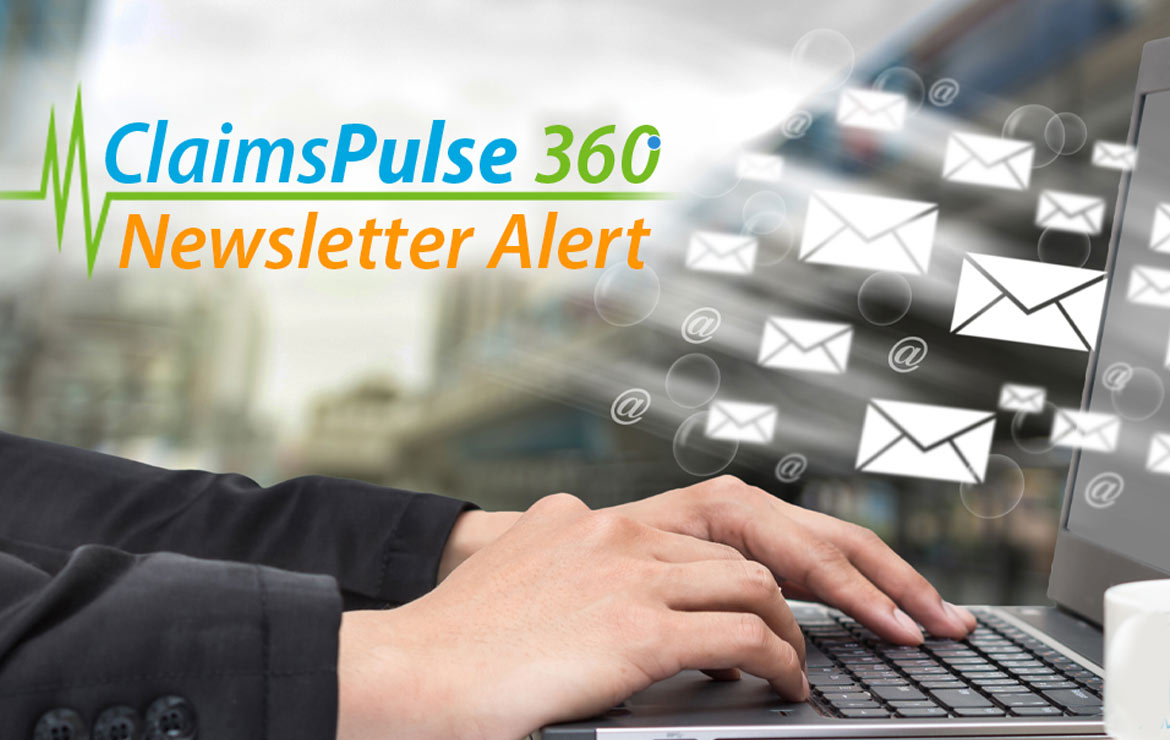 ClaimsPulse is a monthly newsletter packed with insights and interesting information.
Signup Today!
Issue: November 2022

Team of Interpreters
Translating in Real-Time

By: Andrea Davila, Supervisor, Language Services

When I received the referral from an attorney in California requesting an on-site American Sign Language interpreter for a deposition, we knew it would take more than one person to cover all communications. This 4-hour meeting required hiring two certified sign language interpreters and an on-site captioner.

Sign language interpreters use their bodies to show what is said. This can get exhausting, and sometimes the interpreter can miss information because of all the moving around while trying to catch everything necessary or letting loose with gestures. So it's best to only interpret for an hour before switching out interpreters. Team interpreters rely on each other for accuracy in missed information, technical vocabulary, voice interpretation assistance, and physical relief. A captioner is often used to ensure the deaf client can completely understand what is said. A captioner will use stenography to turn spoken words into print. The captions appear on a laptop, or a tablet, sometimes projected onto a screen.

On the day of the deposition, one of the ASL interpreters became ill and canceled their appointment, leaving the attorneys with only one interpreter. The attorneys were in a stressful situation because they had another attorney flying into town just for this deposition. Our team called certified ASL translators in the area and found one right away, but she would be 1 hour late because of traffic on the way over there. Finally, one ASL interpreter was available to relieve the first translator. This stressful situation was defused thanks to our quick-thinking team. We were able to find a certified interpreter on short notice and made sure the deposition could proceed as planned.

Generic Claims Communications: Time for a Check-In

When a workers' compensation claim is filed, there are several standard communications issued to the injured worker from the employer, claims administrator, and/or carrier throughout the life of that claim. For example, the first set of communications is referred to as the 'Initial Packet.' Read More >>

How are Transcription Services Used in Workers' Compensation

There are many benefits to transcription services in workers' compensation cases. One of the most important is that it can help ensure accuracy in documenting initial statements, interviews, surveillance audio, and other vital communications.
Read More >>

---

Sign Up for CE Webinar Alerts >>

---

EVENTS

Webinar
December 1, 2022
Advanced Workers' Comp Challenges: Aging, Obesity
and Co-Morbidities

Register Today
Conference
December 15 & 16, 2022
2022 KWCEA Annual Conference
Are you looking for an interpreter or translator? Have questions about how to schedule them?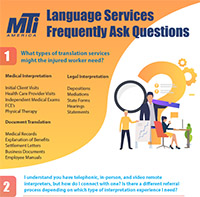 If you're working with a limited English proficient (LEP) individual, you may require the assistance of an interpreter. Whether you're looking for an interpreter for a meeting or a doctor's office, this guide will help you find the right type of interpretation service for your needs.


| | |
| --- | --- |
| | Check Out Our Career Opportunities |
Point of Care
Solutions that
Meet Your Needs

MTI America's 360-degree approach to care delivers a comprehensive set of ancillary services to insurers, self-insured employers and TPAs and offers quick coordination with a quality focus.
Phone: 800-553-2155
Visit: MTIAMERICA.COM
Copyright © 2022 MTI America. All Rights Reserved.