September 2022 Newsletter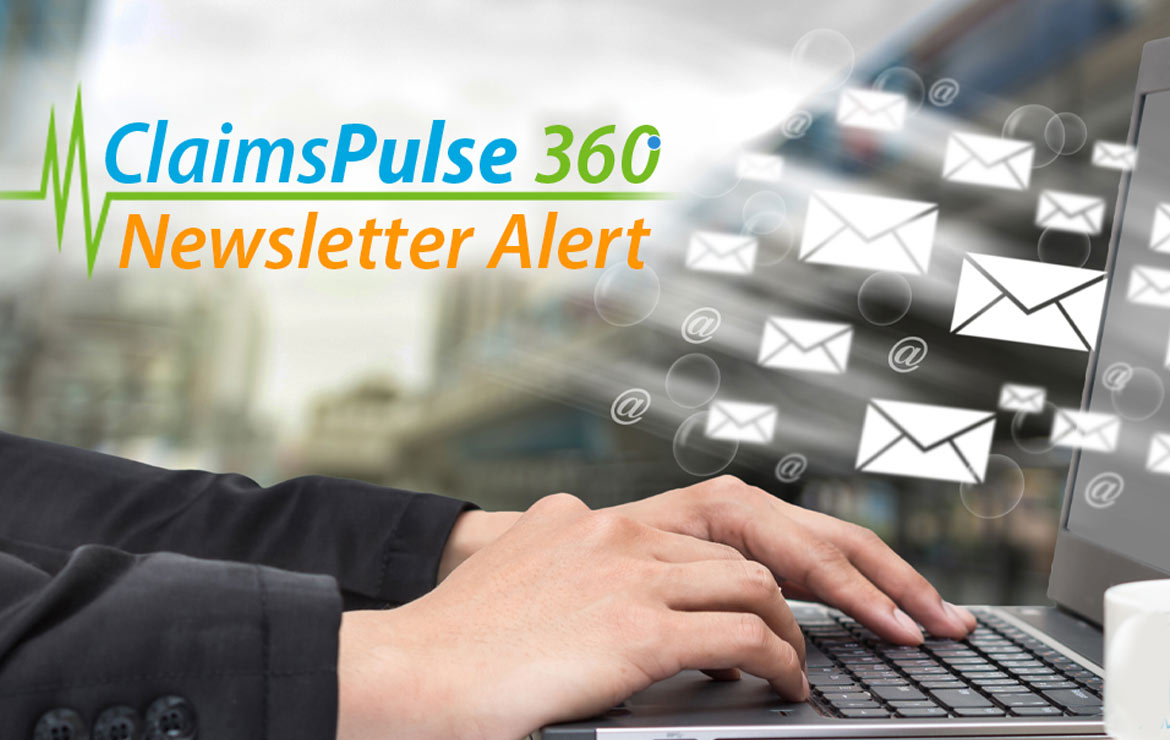 ClaimsPulse is a monthly newsletter packed with insights and interesting information.
Signup Today!
Issue: September 2022

MTI Expands Transportation
Solutions to Launch MTiRide

POMPANO BEACH, FL (September 28, 2022) - MTI America, the pioneer of transportation and translation services in the workers' compensation industry, today announced the expansion of its blended transportation program, launching MTiRide. 

MTiRide's expansion of their partnerships with their proprietary and rideshare networks offers a more comprehensive suite of transportation solutions. MTiRide matches each unique patient with drivers using Smart Scheduling technology through their state-of-the-art platform, MTi360. 

MTiRide will continue to utilize MTI's Live Transport Technology, No-Show Prevention Program, and integrated care coordinators to help clients achieve an 85% decrease in appointment no-shows. Additionally, MTiRide will continue to offer clients the no-show insights they have come to rely on with their Transportation No-Show Reporting Tool. 

MTI holds the highest pick-up success rate in the industry and estimates annual customer savings of $10M assuming traditional transportation would have been used. To learn more, please visit www.mtiamerica.com. 

To learn more about transportation in workers' compensation, join our CE Webinar on Transportation in Workers' Comp Understanding Cost, Rules, and What the Future Brings.

Evaluating Work-Related Pain

Many Americans experience chronic pain, and in our industry, it's becoming more prevalent as the workforce ages. Starting physical therapy before chronic pain sets in is extremely important for the worker, the employer, and our community. Read More >>

What it takes to be an Integrated Care Coordinator?

Have you ever wondered what it takes to be an integrated care coordinator (ITC) for injured workers? Injured workers are a unique population that often need extra support to get them back to a productive life as soon as possible. Read More >>

---

Sign Up for CE Webinar Alerts >>

---

EVENTS

Conference
October 2 – 4, 2022
Comp Laude Awards and Gala

Conference
October 6 – 7, 2022
LABI's 2022 Workers' Comp Seminar

Conference
Oct. 19 – 21, 2022
NWCDC 2022
A Day in the Life of a Workers'
Compensation Claims Professional
We all know a workers' compensation claims professional's role is vital.  As a claims professional, your responsibilities are vast and include critical thinking skills to review, examine, investigate, and analyze claims. Not to mention those time-consuming administrative tasks from completing fields in the claims system to issuing forms. In addition, it's your responsibility to communicate and work with all of the various stakeholders along the claims journey, some with opposing opinions and viewpoints.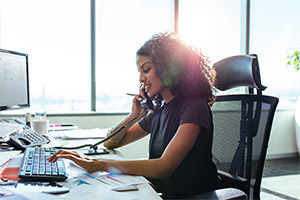 So how do these claims professionals step into this career? How long do they stay?
A more important question what do they have on their desk to help them keep sane?
We asked these questions, and this is what they had to say:
So how did you start your career in Workers' Compensation?
According to our survey, most claims professionals did not plan on this career path. Most begin by changing jobs and working up to an examiner or adjuster role. Some respondents reported falling into this career by chance or through the recommendation of a friend or family member. Others said they found opportunities after graduating college and found this to be a rewarding career. Those who responded from our nursing population said they turned to case management to improve work-life balance and secure more flexible scheduling options while still caring for patients.
How long have you been in the business?
The workers' compensation industry is unique, and most claims professionals have been in the business for over 30 years. Because it is such a niche industry, people tend to know one another and develop close relationships. In many ways, it's like family. Experienced claims professionals who have been in the business for many years can offer advice and support to those new to the industry. They understand the challenges that claims professionals face and are always willing to help when needed. The strong sense of community within the industry is one of its most valuable assets.
What items do you have on your desk?
Since most claims professionals are now working from home, we asked them what they have on the desk that helps them do their job and get through the day. The most common answer was a computer and dual laptops, followed by notepads, pens, and a headset. Other items included a desk calendar, desk organizer, and quick reference guides. One respondent said she keeps a fan and a fidget device to help her stay focused and calm. While the contents of each desk may vary, it is clear that claims professionals rely on various tools to help them do their job.

Being a claims professional today comes with a lot of challenges. With the outbreak of COVID, there are now new things to consider when handling claims. On top of that, staffing deficiencies may lead to increased caseloads, making it necessary to work faster. One way to move more quickly through the claims process is to have a reliable managed care vendor working with you. Getting medical appointments set up and rescheduled can be a nightmare for claims professionals. It can often feel like herding cats - calls get dropped, voicemails are not returned, and things always seem to take longer than they should. Having a reliable managed care vendor can be a game-changer in this regard. They can handle all the calls and paperwork associated with setting up appointments, which frees the adjuster to focus on other tasks which involve critical thinking. In addition, the managed care vendor can often reschedule appointments more quickly than the adjuster could on their own. As a result, working with a managed care vendor can be a great way to work more efficiently and get through those never-ending claim diaries.
While the job can be stressful, it is also important work. You are helping to ensure injured workers receive the care and attention they need to recover and return to their lives. With the right team in your corner, you can make a difference in the lives of others.
Thank you for being so dedicated to this vital role.
| | |
| --- | --- |
| | Check Out Our Career Opportunities |
Point of Care
Solutions that
Meet Your Needs

MTI America's 360-degree approach to care delivers a comprehensive set of ancillary services to insurers, self-insured employers and TPAs and offers quick coordination with a quality focus.
Phone: 800-553-2155
Visit: MTIAMERICA.COM
Copyright © 2022 MTI America. All Rights Reserved.