Themes from 'Overcoming Adversity to Make a Difference in Patient Care'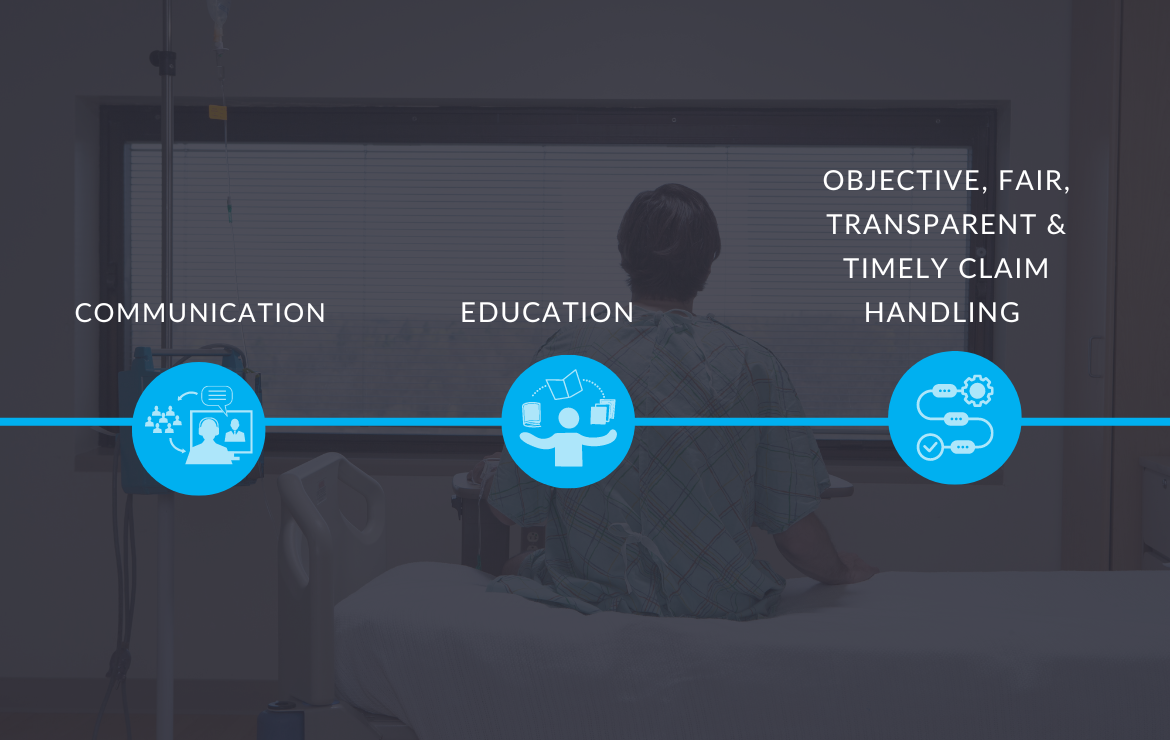 by Nikki Jackson, MBA, CPCU, ARM, CDMS
MTI America hosted a webinar entitled 'Overcoming Adversity to Make a Difference in Patient Care.' One of the panelists had a last-minute emergency, so I was asked to jump in to take her place. I hopped on the call and was greeted by a vendor product leader, two nurse case managers, and a complex rehab engineer (and no, I'm not setting up a joke here). My immediate thought was, "Oh boy, this is going to be super clinical," but as the host asked questions, I noticed it was easy to see common themes between the clinical side and the claims operation side. 
Reducing adversarial perceptions in work comp is no easy task. For decades, work comp horror stories or solicitations for attorney representation hit us on the radio, TV, and/or on our drive to work on a billboard. Today, work comp horror stories and solicitations are viral on social media platforms and other various media outlets. And it's easier for groups of injured workers to come together and add fuel to the fire. As a result, we must try even harder to reduce adversarial perceptions.  It's an important goal to promote a more collaborative and efficient workers' compensation system. 
Here are 3 themes from this diverse panel:  
COMMUNICATION 
Wherever you sit along the claims journey, it's critical to have clear and open lines of communication between all stakeholders (employers, employees and their families, insurance carriers, medical providers, vendors, legal representatives, etc.). And in today's tech environment, it's much easier to do that in my opinion. For example, when I was managing claims, adjusters didn't give out their email addresses and we certainly didn't have two-way text messaging options. If an employee wanted to return a signed medical authorization, they often drove to an office with a fax machine and waited around for the confirmation page. I'm sure if you are reading this and worked with paper files and charts, you have many more examples. Bottom line: we must engage in regular and transparent communication to build understanding and trust.  
EDUCATION 
Education overlaps with communication, but it's important to provide education and training to all stakeholders involved in the workers' compensation process. Given the diverse panel, this meant educating employees about the claims process, along with their rights and responsibilities – something we typically refer to as the 'explanation of benefits.' On the clinical side, the panelists expressed the importance of patient education and equipment training. This also includes educating employers about their obligations, and legal professionals about the nuances of the client/carrier and their claims-handling preferences ('advocacy approach' vs. 'deny and litigate strategy'). Lastly, it included educating our claims handlers and empowering them with the knowledge of the full picture. For example, learning what happens when a work comp claim is denied and who manages disability files for the employer or what the cadence is after a file is referred to a vendor for an ancillary service.  
Overall, increased knowledge can help dispel misconceptions and reduce adversarial attitudes. 
OBJECTIVE, FAIR, TRANSPARENT and TIMELY CLAIM HANDLING 
To reduce adversarial perceptions, we need to process workers' compensation claims in an objective, fair, transparent, and timely manner. "If you didn't document it, it didn't happen" resonated with everyone on the call based on the reactions swirling around the Zoom room.  
Objectively managing work comp claims means doing it in a fair and impartial manner, without bias or subjective influence. It involves assessing the facts and evidence related to a claim, determining coverage, and making a decision based on objective findings within the jurisdiction and in accordance with HIPAA. 
We've got to push one another to establish efficient claims management systems and processes that minimize delays and frustrations that may contribute to adversarial perceptions. 
Final thought and shameless plug: All three trends here are only feasible with manageable caseloads!  As an industry, we need to do a better job of attracting and retaining talent! To see our study on talent attraction and retention in the workers' compensation industry, please visit https://www.mtiamerica.com/workers-compensation-talent-shortage.