April 2023 Newsletter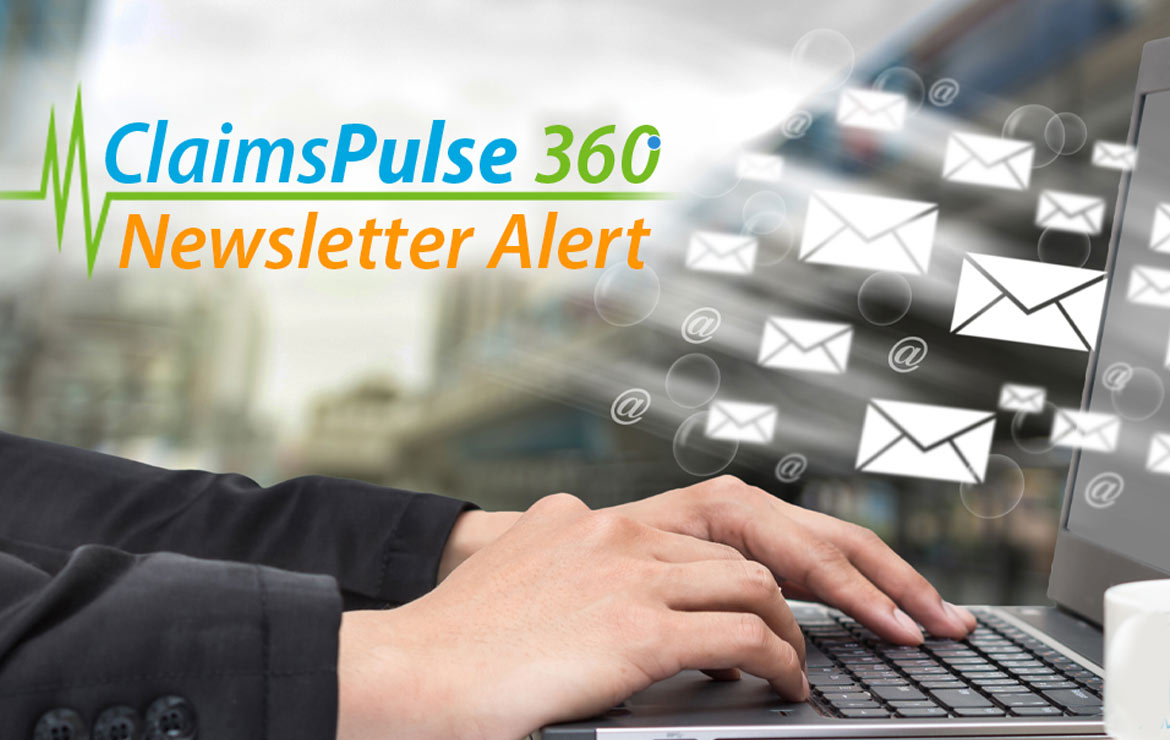 ClaimsPulse is a monthly newsletter packed with insights and interesting information.
Signup Today!
Issue: April 2023
Workers' Compensation
Talent Shortage

This is the largest, scholarly, exploratory study conducted on talent attraction and retention in the workers' compensation industry! Participants included 140 workers' compensation adjusters and 432 college students across the United States.

Four research questions were created to guide the investigation of talent attraction and retention strategies in the workers' compensation industry.

RQ1: How important is brand awareness in evaluating company culture when college students seek employment?

RQ2: How do claims professionals value the importance of a formal onboarding training program which teaches the new hire how to set up and manage a workers' compensation claim from the first report to closure?

RQ3: Do claims professionals have higher loyalty if employers offer professional development programs?

RQ4: When reflecting on their career, do claims professionals feel their tenure is impacted by formal onboarding and professional development programs?

This study allows the reader to evaluate their own talent and retention strategies and provides recommendations for the workers' compensation industry.
Read on to learn more!

The Ins and Outs of IMEs and PQMEs in Workers Compensation Claims

A workplace injury can be a confusing and overwhelming process for both the employee and the employer. A critical tool in managing a workers' compensation claim is the Independent Medical Examination (IME) and Panel Qualified Medical Evaluation (PQME). Read More >>

Generic Claims Communications: Time for a Check-In

When a workers' compensation claim is filed, there are several standard communications issued to the injured worker from the employer, claims administrator, and/or carrier throughout the life of that claim. Read More >>

---

Sign Up for CE Webinar Alerts >>

---

EVENTS

Webinar
April 20, 2023
How to Ensure An IME/PQME is an Effective Tool When Managing a Claim

Register Today
April 30 – May 3, 2023
Riskworld 2023
April 24 – 25, 2023
The Executives in Workers' Comp & Risk Conference
Rising Temperatures, Rising Injuries: The Impact of Climate
Change on Workplace Safety
As the effects of climate change continue to become more evident, it's essential to acknowledge its impact on our workforce. From emergency responders, health care workers, and farmers to transportation workers, these individuals may be exposed to harsh climate conditions that can aggravate their health and safety issues. The amplified health and safety risks that come with these conditions can be detrimental, especially for workers who lack adequate housing or suffer from social and economic constraints. In the end, climate variations can cause physical harm, emotional stress, and financial burden. As we move forward, we must continue to address the effects of climate change on our workforce to ensure their fair treatment and protection.
| | |
| --- | --- |
| | Check Out Our Career Opportunities |
Point of Care
Solutions that
Meet Your Needs

MTI America's 360-degree approach to care delivers a comprehensive set of ancillary services to insurers, self-insured employers and TPAs and offers quick coordination with a quality focus.
Phone: 800-553-2155
Visit: MTIAMERICA.COM
Copyright © 2023 MTI America. All Rights Reserved.